Daniel Ricciardo will get exclusive use of Renault's new more powerful Spec-B Formula 1 engine at this weekend's French Grand Prix, with the team having fast-tracked its introduction.
Following strong progress from the team in recent races, Renault had already been hopeful that a major car upgrade introduced for this weekend's race at Paul Ricard would allow it to make another step forward.
It has now emerged that the team has also signed off the introduction of a Spec-B engine following encouraging signs from its dyno facilities.
Renault F1 managing director Cyril Abiteboul said: "We will introduce a new Spec B ICE [internal combustion engine] this weekend on Daniel's car. This ICE represents a good step forward in performance."
Although the team could have brought the new engine for both its works drivers, it has elected to keep Nico Hulkenberg on the older version for this weekend because it wanted to avoid him getting a grid penalty.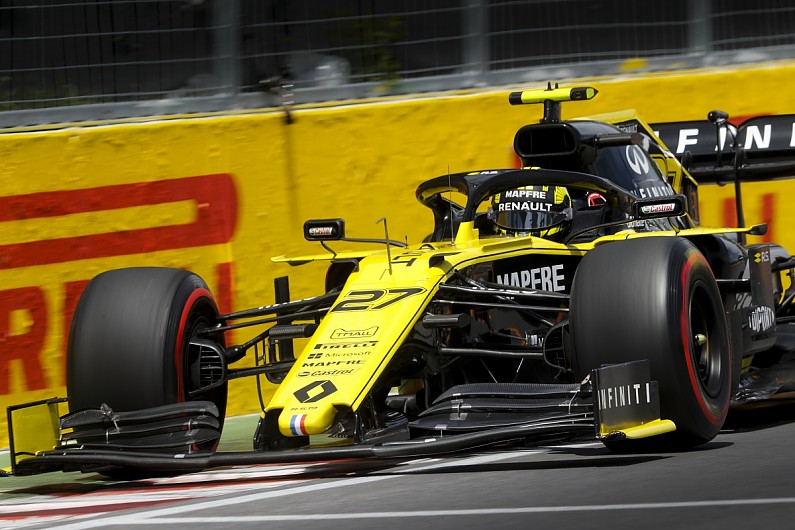 Hulkenberg has used one more international combustion unit compared to Ricciardo thanks to the conrod failure that cost him a finish in the Bahrain GP.
So rather than push him down the grid for its home race, having already got through his season allocation of three engines, Renault preferred to wait for a better opportunity in the next few races to switch him over.
Abiteboul added: "Nico will take his new engine at a different race, but as he will incur a penalty for exceeding the three ICEs permitted per year, we don't want it to be in France, our home race.
"The ICE was scheduled for use at a later race, but we are ahead of schedule so are pleased to be able to use it here."
Renault's car upgrades in France this weekend include a new nose cape, floor and sidepods.