Carlos Sainz Jr says he is now worried about the future of the Spanish Grand Prix as fears grow it has lost its place on the Formula 1 calendar.
Barcelona circuit chiefs were confident during this year's Spanish Grand Prix weekend that they had a good chance of securing a deal for 2020.
However, at the end of last month race organiser the RACC launched a plea for "urgent" help from the Spanish government to save the race.
Although a final decision is not expected to be made public until a draft 2020 calendar is revealed in October, it is believed that the Spanish GP is now one of the most likely to be dropped.
Speaking about the situation ahead of this weekend's French GP, Sainz reckoned it would be a "blow" for F1 if the race does not return.
"Yes I am worried, because I don't like losing my home grand prix," said Sainz.
"I think it is a big loss not only for Spanish people but also for F1.
"Barcelona has been part of the calendar for many years, it is a great track, great venue and everyone enjoys being there.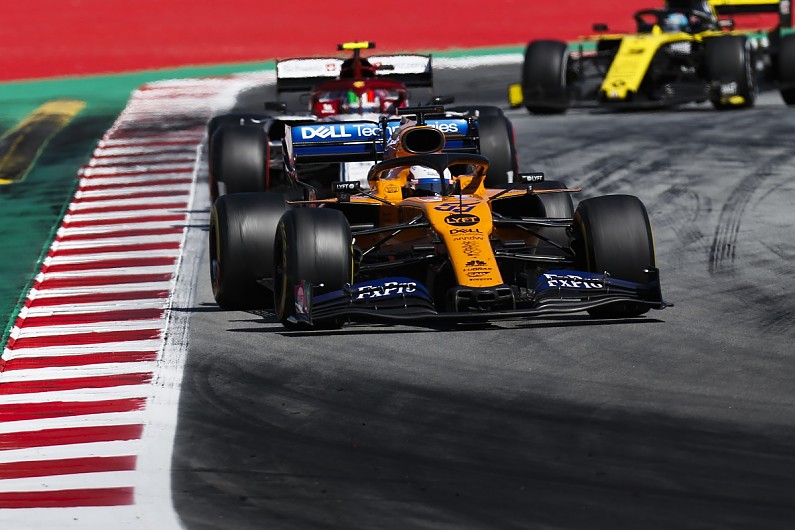 "I consider it now one of the classical tracks like Silverstone and Spa.
"Obviously Barcelona is a big loss I think for F1 and myself. Does it depend on me? Not really.
"It is a matter of politics and money, which I am not involved in."
Barcelona is one of five existing venues fighting it out for a place on the 2020 schedule.
Silverstone, Hockenheim, Monza and Mexico are also in contention for what is likely to be two slots on next year's calendar following the addition of grands prix at Zandvoort and in Hanoi.