Formula 1 boss Chase Carey is confident of finding "tricks" to ensure that the proposed 2021 cost cap can be policed effectively.
A new set of financial regulations will be implemented from 2021, including a maximum spend of $175m, which excludes areas such as driver and top management salaries, as well as marketing expenditure.
Only the top three teams - Mercedes, Ferrari and Red Bull - are expected to have to make cutbacks.
Submission of the new spending rules for ratification by the FIA World Motor Sport Council has been postponed until October, along with the 2021 technical and sporting regulations, but teams have agreed not to challenge the $175m figure.
"It took us a year to discuss this process through," said Carey in an interview with Servus TV.
"Not only to get a suitable limit, but also a process with which we can review it accordingly. Everyone can be sure that the cost structure is reliable.
"Our sport is complicated, but these tricks can be found in every business worldwide.
"The rules are clear. You need access to the information to make sure that this is done reliably.
"But I am confident that this can also be checked properly and reliably."
In order to test the new system ahead of its implementation in 2021, teams will have the opportunity to report their '20 expenditure to the FIA, which Carey notes will form part of the "learning process" ahead of any further refinement to the financial regulations.
"The plan is to carry out a test run by 2020. That won't affect the budget limit yet, but at least the process of how we check information," said Carey.
"Everyone should get a year to understand how it works. We want to see what the results are like.
"It will be a learning process, I am sure. We have no illusions.
"My guess is that we will refine the cost structure even further. We and the teams have to live with it.
"But we needed a starting point now and that is the beginning of a process that continues.
"We are again trying to create a sport that makes the competition better than it is today. It must be a healthier business for everyone involved."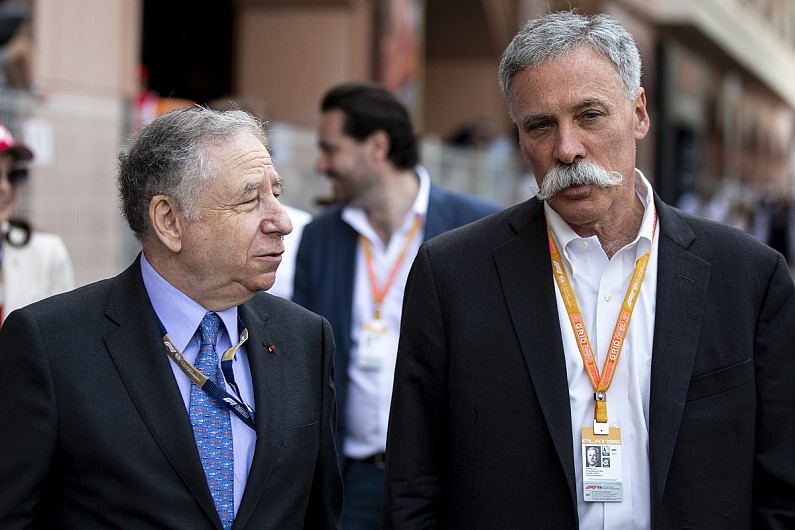 Carey also backed the decision to postpone confirmation of all three sets of regulations until October.
"We have discussed it with the teams," he said. "They are our partners, like the FIA, and we thought about the best way.
"These are complicated rules for the teams, which you have to deal with first.
"Most of those involved were of the opinion that it might be sensible to take a little more time. We also need the right feedback to make the right decisions.
"So far we've taken the time and I think it's better to make the right decisions than to hurry."