Ferrari's Formula 1 engine has a power mode that Mercedes cannot match at the moment, reckons championship leader Lewis Hamilton.
Mercedes has won all seven grands prix so far this season and Hamilton has taken five of those victories, with the most recent coming in controversial circumstances last weekend in Canada.
Sebastian Vettel's lost victory in Montreal left the lead Ferrari driver 62 points adrift of Hamilton, who is adamant Mercedes has a clear engine deficit to overcome.
"They were so quick on the straights," said Hamilton. "They definitely have another power mode that we currently don't have.
"So, all of a sudden they turn up the power and he pulls away massively on the straight, even if I have DRS open."
Hamilton said his statement is "not an assumption" because the evidence was there in qualifying in Canada, where Mercedes felt it was losing as much as six tenths of a second on the straights.
Vettel was told to go to 'engine mode 1' when he was chasing more performance while battling with the Mercedes for victory.
"In the race I know all of a sudden they pick up a lot of pace on the straights [as well] but that's the name of the game," added Hamilton.
"They've clearly done a great job with their power unit.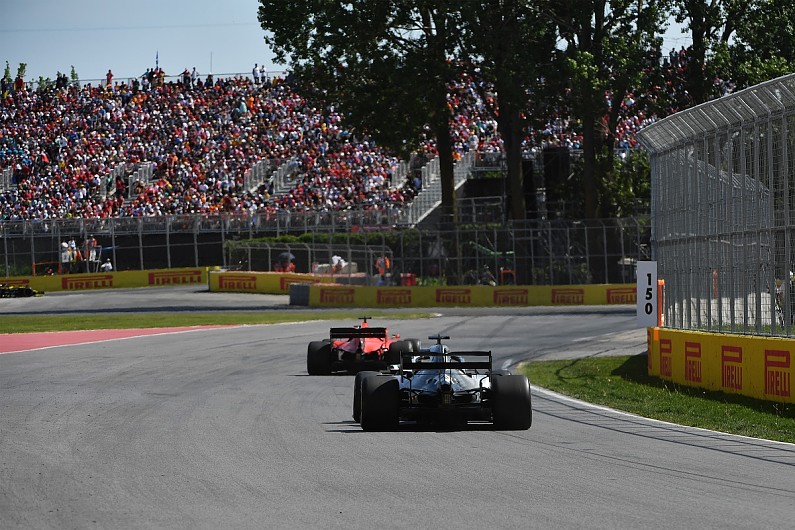 "There used to be a point where Mercedes was ahead in that area by a good chunk.
"We've got work to do there. They are ahead of us at the moment there."
Ferrari's straightline performance is also boosted by its aerodynamic concept, having chased more efficient performance compared to Mercedes' greater peak downforce.
Canada had been Ferrari's best chance of defeating Mercedes since the Bahrain GP in early April, prompting Hamilton to suggest that "we've got work to do" but adding "at least we've got a good fight".