The sign off of Formula 1's 2021 technical regulations is now set to be delayed until October following a team principals' meetings to discuss plans on Saturday morning in Montreal.
Last week, F1 teams were presented with the draft rules and commercial proposals for 2021 - which had looked set to be rubber stamped at a meeting of the FIA's World Motor Sport Council next Friday.
But when teams met with the FIA and F1 owner Liberty Media in the Canadian Grand Prix paddock on Saturday morning to discuss what they had seen, there was a consensus that more work was needed on honing the car regulations.
Given the potentially huge implications of the 2021 chassis overhaul, there was some belief that F1 would benefit from giving itself more time to carefully evaluate the impact of specific regulations before committing to them.
According to sources inside the meeting, the suggestion of a delay was met with approval of most teams - but Renault is understood to have had some reservations about not going ahead with the June deadline.
With the FIA's Sporting Code stipulating that major regulation changes for 2021 need to be approved before the end of this month, Renault's stance could be critical because only unanimous support is good enough to push through the October delay.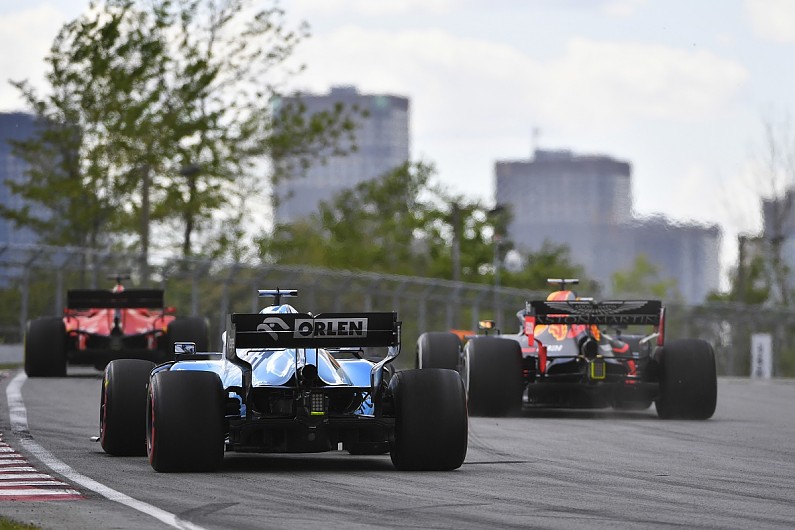 It is understood that FIA president Jean Todt will canvass teams in Montreal to pull together a signed document that can be prepared for the WMSC to agree the delay.
Speaking earlier on Saturday to Sky, Red Bull team principal Christian Horner said he supported postponing the car regulations - having already pushed for a delay earlier this year.
"There was a very constructive discussion this morning between the Liberty guys, the president Mr Todt and the teams, a discussion about postponing that to October," he said.
"The principles are fundamentally agreed. Like all these things the devil is in the detail.
"While the principles are absolutely right for the way for the sport to move forward, there are some details that are a bit immature that would benefit from all parties sitting around a table and thrashing it out."
While the chassis regulations could be delayed, there is believed to be support for other proposals that Liberty has put forward - including the $175million budget cap.