Carlos Sainz Jr said McLaren 'experimented' with its car as it enjoyed one of its "best Fridays" of the 2019 Formula 1 season with fourth in Canadian Grand Prix practice.
Sainz was just 0.376 seconds away from pacesetter Charles Leclerc's Ferrari in the Montreal Friday afternoon session.
McLaren has brought updates including a new floor to Canada.
"Everything is working as it should," said Sainz when asked about the new components.
"We've also tried some experimental stuff on the car today. A lot of teams are changing front wings, changing everything around just to try to find the optimum balance and there's a lot to analyse today to see what was working well and what was not.
"I'm happy with the team experimenting, trying stuff, it means we're keen to move forward and that's what I want to see."
He readily admitted that his appearance in fourth place in the results was partly due to Lewis Hamilton and Max Verstappen crashing during the session.
"We probably had one of the best Fridays of the season. Still don't believe that we are fourth fastest, I definitely believe that we are behind the top three teams," said Sainz.
"Probably tomorrow will be a bit back to reality."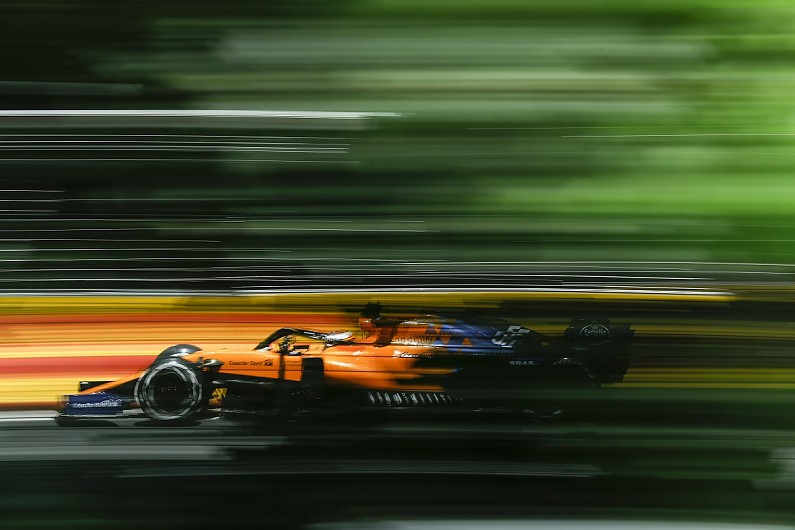 Sainz's team-mate Lando Norris was only 11th fastest in second practice, just over six tenths of a second behind.
Norris, tackling the Montreal track for the first time, said that deficit came entirely from personal underperformance.
"There's potential in the car, the car's quick enough to do what Carlos did," said Norris.
"I'm just not driving well, that's basically it, and I need to do a better job - especially when it gets to qualifying.
"I got to grips with the track reasonably quickly but I pretty much haven't moved on since my first run in FP1.
"A bit frustrating because there's a lot more speed in the car than what I'm bringing out of it."
Asked what he felt he needed to improve for Saturday, Norris replied: "Everything".