Ferrari does not expect to be able to improve its 2019 Formula 1 car in any "significant" way "for the time being".
The team has gone from setting the pre-season testing pace to failing to win any of the year's first six grands prix, leaving it 118 points behind Mercedes already.
Ferrari brought aerodynamic upgrades to the Azerbaijan and Spanish GPs, and also fast-tracked a new engine for the Barcelona event, but team principal Mattia Binotto said there was nothing similar planned for this weekend's Canadian GP or the immediate future.
"We know we're not competitive enough right now and, for the time being, we haven't got any more changes coming on the car that will have a significant effect on the problems we have encountered since the start of the season," he said.
Ferrari believes its key problem is that it cannot get this year's tyres in their working range because its car does not generate enough peak downforce.
It has begun a push at its Maranello factory to investigate new concepts that could help, but that work is still in its early stages.
Binotto warned after the last race in Monaco "I don't think that there will be any magic solution in Canada" but was optimistic that the fact "Montreal is a different track, different configuration, different compounds, different set-up" and that it might work in Ferrari's favour.
He also underlined that Montreal was "not the last race", emphasising that Ferrari still had time to turn its campaign around.
Ferrari may have a better chance of taking the fight to Mercedes in Montreal because the Circuit Gilles Villeneuve's long straights are perfectly suited to the Italian team's straightline advantage.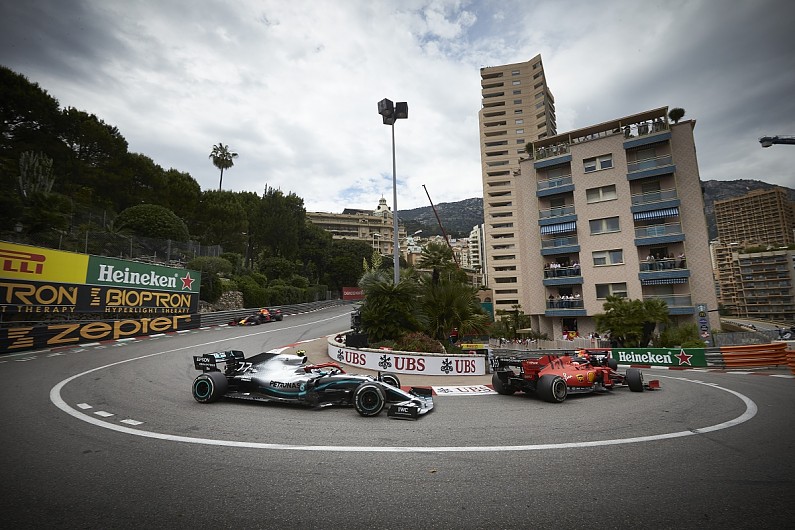 But the lack of high-energy corners may cause some difficulties for Ferrari, especially if the temperature is cooler.
Asked by Autosport if he felt Canada offered cause for optimism, Binotto said: "I think it's very difficult to judge.
"I think we will be in a better shape compared to Barcelona, but they [Mercedes] have still got the best car and the strongest car at the moment.
"They are still the ones that should be ahead but maybe the gap will be closer. If there's any opportunity we will be ready to take it."
Mercedes is not heading to Canada believing it is the clear favourite, as it is well aware of how strong Ferrari was in Montreal last year.
Mercedes boss Toto Wolff said: "Every single race is a great challenge. Monaco traditionally wasn't historically our best track, and we knew from the slow corner performance that we saw in Barcelona that we had a chance.
"But Monaco is different again. From the car's performance, on a single lap, definitely we were the quickest, but in Montreal [Ferrari] were great last year."