The Williams Formula 1 team does not plan to recruit new senior techical personnel from elsewhere, and will instead focus on getting the best of its existing staff.
Several key technical figures have left over the past couple of years, including erstwhile chief technical officer Paddy Lowe - who departed before the start of what has become a troubled 2019 F1 season for Williams.
Deputy team principal Claire Williams said she was keen to avoid "rash decisions" and assume that bringing in outsiders was the key to the team's future.
"You make the assumption that we're out in the marketplace looking for people, and you are maybe thinking that we're looking for a whole load of people," Williams said when asked about recruitment plans by Autosport.
"We're not. We've said all along it's more about looking about looking at the structures and the processes that we have in-house.
"There's no point in thinking that just bringing in some people from outside is going to fix the problems that we've got inside our business at the moment, which is the big piece of work that's been ongoing since testing. That takes some time obviously to work out.
"You don't want to make rash decisions and jump in and make mistakes.
"It's actually about focusing on the resource we have internally for us at the moment.
"We've got some really good people at Williams, some really strong people, so we have a technical management team at the moment which are the top tier of aerodynamicists, operations people, that are the ones running the team at the moment, and I have total confidence in them.
"It's about looking at whether they need more support at that level or levels beneath them."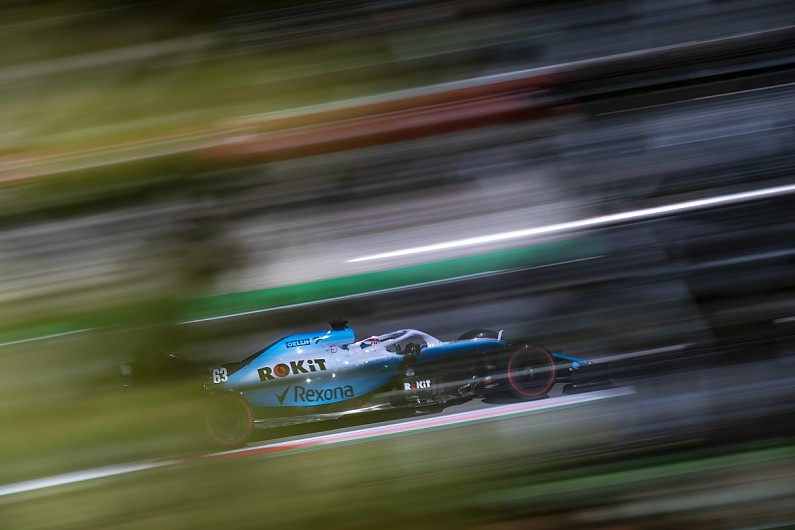 Williams confirmed that former technical director Patrick Head, who has been back with the team in a temporary advisory capacity in recent weeks, has already provided some good input.
"Clearly Patrick's someone with an extraordinary history, he knows what he's doing, and as much as he's been out the business for a while, the basics don't change in car design, do they?" she said.
"So he's there as a guide, as we've always said, and that's what he's doing, and I just think having someone like Patrick around for everybody is a morale boost, but it's having a 'safety' almost."
Williams said the aerodynamic department has made good progress with the current car.
"Aero have done a really good job over the past few weeks, and have found some performance, which is really good to see," she added.
"Doug McKiernan, who came in [last year] as the season had already got under way, brought in a whole new approach, a new philosophy to aero, and clearly that's going to take some time to settle in, for everyone to get to grips with it, so probably they needed a little bit more time in order to bring the downforce that we need, to dial the drag out.
"They seem to be going on an upward trajectory at the moment, so hopefully that continues."
Autosport has produced a standalone special magazine to celebrate our 70th birthday. All current print subscribers will receive a copy for free. To order your copy of the 196-page Autosport 70th Anniversary issue, please go to: autosport.com/autosport70th