Daniel Ricciardo has been given a three-place grid penalty for the next Formula 1 race in Spain after reversing into Daniil Kvyat in the Azerbaijan Grand Prix.
Ricciardo had attempted to pass Kvyat for 10th place under braking for Turn 3, but misjudged the move and slid down the escape road.
That forced Kvyat wide and the Toro Rosso driver also ended up in the run-off area, sitting right behind the Renault.
In Ricciardo's haste to get going, and unaware his rival was behind him, he instantly reversed and then hit Kvyat's car - damaging its floor. Both cars ultimately had to retire due to the damage.
The FIA ruled that Ricciardo was guilty of causing a collision and handed him a three-place grid penalty for the Spanish Grand Prix, as well as having two penalty points added to his licence.
"I obviously don't feel good about what happened," Ricciardo told Sky Sports F1.
"I saw a gap and thought I would have a go. It is always tight into Turn 3, initially I thought I had the commitment and would pull it off, and then I felt it was starting to lock and I missed the corner.
"Then at that point as soon as I went down the escape road, it was just I guess a sense of urgency and a bit of panic if you will - and trying to minimise damage and lose as little time as possible.
"I found reverse and started going and to be honest I had no idea he was there. I guess the urgency stopped me from looking.
"When I went long I thought he would have cut back and stayed on track.
"I certainly feel bad for the team and for Dany. It is not cool.
"I feel pretty small at the moment. It was just a silly mistake in a bit of panic."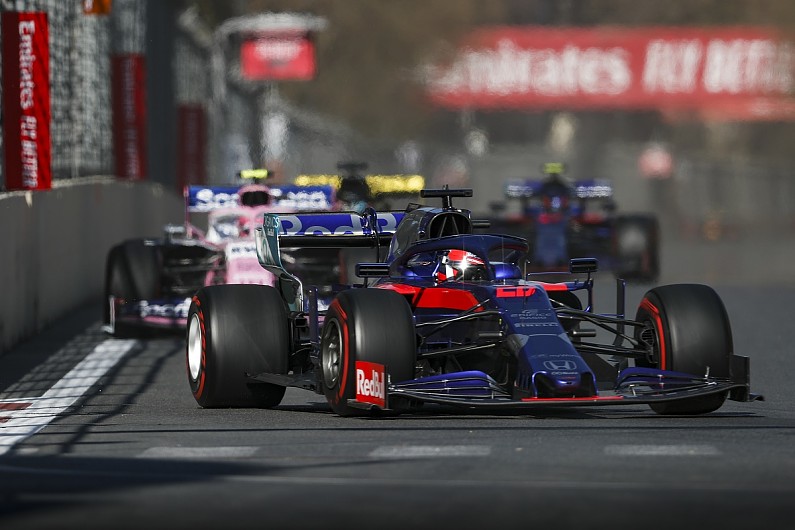 Kvyat said Ricciardo "just had to be a little bit more patient and it wouldn't have been an issue" given the pace with which the Renault had caught the Toro Rosso.
He added that being reversed into left his car with "a big hole in the floor" and that it "was undriveable after that".
But Kvyat made clear there was no animosity between them, saying Ricciardo had quickly apologised.
"These things happen. He just made a mistake and he went straight," Kvyat added when asked about the incident by Autosport.
"It was very nice of him to say sorry. I have to give it to him, he recognised the mistake.
"We move forward. I don't have any personal problem with him, we've been team-mates, we know each other very well.
"He knows that 1km ahead he would be trying to overtake me and he already almost overtook me in Turn 1 and I managed to get back. In Turn 3 it's too tight."