Sebastian Vettel expects Ferrari's upgraded 2019 Formula 1 car to start giving Mercedes a "very hard time", and denied the team's performance has been restricted to avoid reliability problems.
Vettel scored his first podium of the season in the most recent grand prix in China but Ferrari has conceded significant ground already to Mercedes, which has swept to a trio of one-two finishes in the first three races.

Piola and Boxall-Legge explain the Baku upgrades

Ferrari will run its first in-season upgrades of 2019 in Baku as it bids to get back on terms with Mercedes, and Vettel has rubbished the suggestion the team was holding something back at the start of the campaign.
Asked if Ferrari had minimised the performance to avoid reliability problems, Vettel said: "No. We went flat out for all the three races.
"The issue we had on Charles [Leclerc's] car [in Bahrain, where a control electronics problem cost him victory], we did not foresee it - otherwise we would have prevented it from happening."
Vettel added that it was wrong to view this weekend's Azerbaijan Grand Prix as a crucial turning point in the season, even though he believes Ferrari will initiate a fightback.
"Hopefully at one point we can look back and say this was the decider, and the decisive moment, but right now I don't know and I don't really care," he said.
"We have a very strong package and I am confident that if we can get it in the right place, we should be able to show that and give the others a very, very hard time.
"So, I am not thinking that it all depends on one single moment.
"If we do another 17 races like this, then we know also it is too late to turn it around."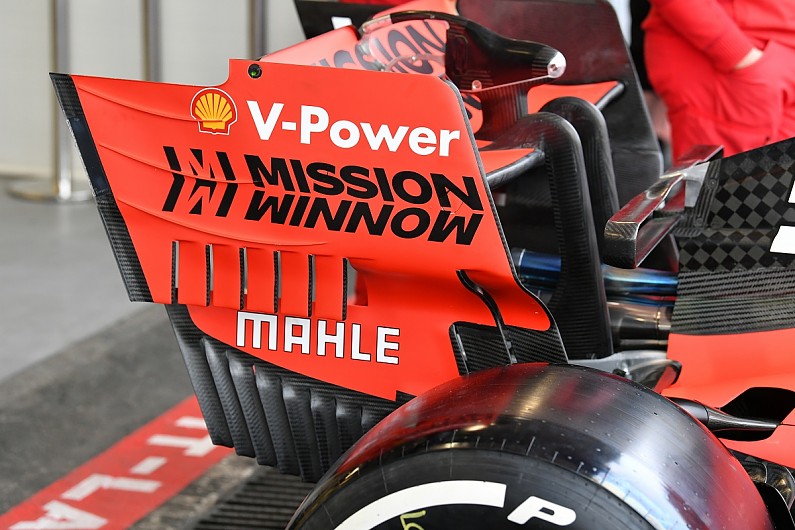 Teams usually produce a bespoke rear wing to cope with the high-speed first and third sectors in Baku, without sacrificing too much performance in the tight middle sector.
But Ferrari's upgraded bargeboards and rear wing are not specific to this race.
"If you improve the car in general it helps you here, and obviously everywhere else," said Vettel.
"That is the idea. The target is to make the car faster so it is pretty straightforward, no matter where we go.
"Hopefully we can find the same results on track that we found in the tunnel, hopefully the numbers stack up, and we see how much of a jump we can do."
Vettel's team-mate Leclerc said that Ferrari's package "should be going in the right direction".
Leclerc, who sits one point behind Vettel in the championship and 32 behind Mercedes' table-topper Lewis Hamilton, said bouncing back from three races that have not gone as Ferrari expected was vital.
"We were quite close, so hopefully we can now be in front," he said.
"Overall as a package, I don't think there's one big weakness on the car.
"Trying to put the set-up right will be a key thing and then just the overall development."
Fuoco set for Ferrari test call-up
By Roberto Chinchero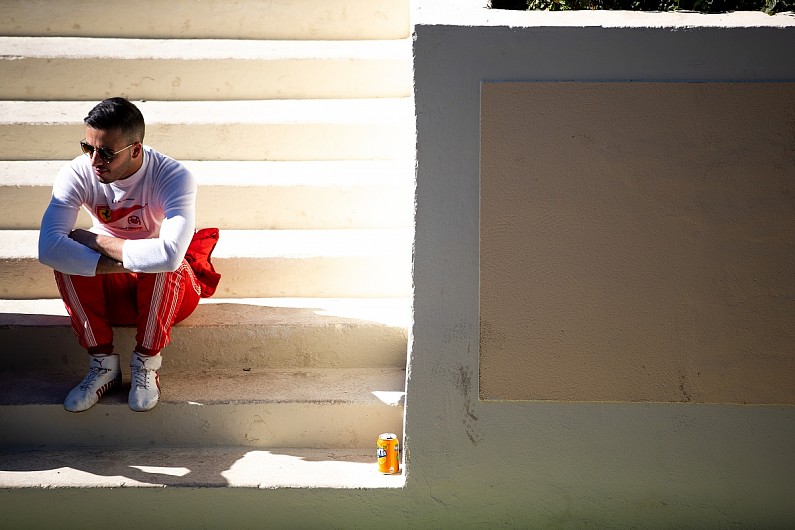 Ferrari-backed driver Antonio Fuoco is set to return to F1 test duties for the team in the Barcelona in-season running following the Spanish Grand Prix.
The 22-year-old Italian is expected to share the SF90 with race driver Charles Leclerc in the two-day test on May 14-15.
F1 teams are obliged to run junior drivers for two of the four in-season testing days across Bahrain and Spain.
Ferrari gave a day to junior driver Mick Schumacher at Sakhir, but has elected not to call him up for Barcelona - preferring that German's full focus is on his rookie Formula 2 campaign.
Fellow Ferrari-backed F2 racer Callum Ilott will be driving Alfa Romeo's car in the test, while Ferrari's high-profile simulator driver signings for 2019 - Brendon Hartley and Pascal Wehrlein - both have more than two grand prix starts, so they would not be counted towards Ferrari's rookie test obligations.
Fuoco, who has won three races in F2 across two seasons in 2017-18, has therefore emerged as the logical solution as he is fully involved in Ferrari's simulator programme, and would aid the team assess correlation between its simulator and the SF90 on track.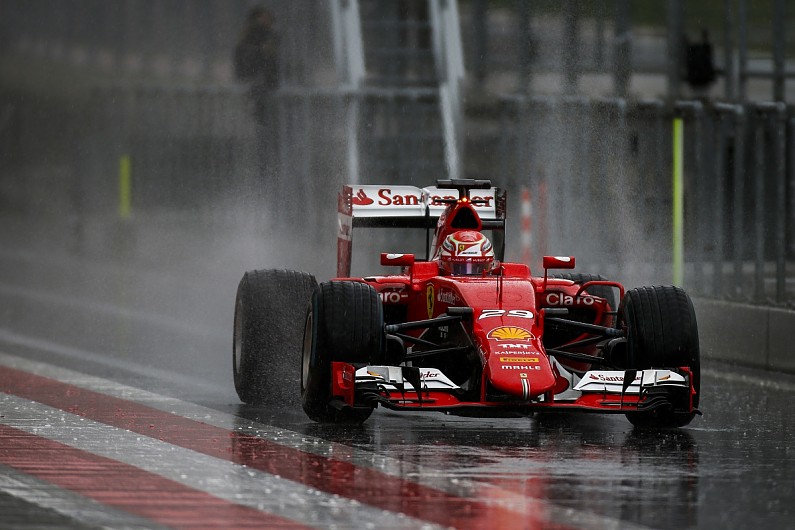 The Italian has already trialled current-specification Ferrari machinery in the past, taking part in in-season testing at the Red Bull Ring in 2015 and at Barcelona the year after.
Fuoco's only confirmed campaign for 2019 is in the Italian GT championship's four-round Sprint Series, in which he will share an AF-Corse run Ferrari 488 GT3 with Singaporean racer Sean Hudspeth.