George Russell believes driving at 98% rather than at his maximum potential could help extract more performance out of his Williams Formula 1 car.
Russell has impressed in his first three grands prix of the year against team-mate Robert Kubica as both drivers attempt to get on top of a challenging and underperforming car.
But Rusell believes he can extract more from the Williams by driving within himself.
Reflecting on his start to the season, Russell said: "I'm happy in some aspects. There's definitely room to improve from my side. Certainly, I haven't managed to optimise qualifying in the last two races.
"I think I still need to understand and respect the limitations of the car. Sometimes you would go quicker driving at 98% than at 100%.
"It's a learning process to understand the car and, unfortunately, we can't just go out and get the maximum from it because we're not 100% sure what the car is going to do from corner to corner."
Russell believes inconsistent handling is playing a key part in limiting the car, but hopes updates in the near future will rectify the problem.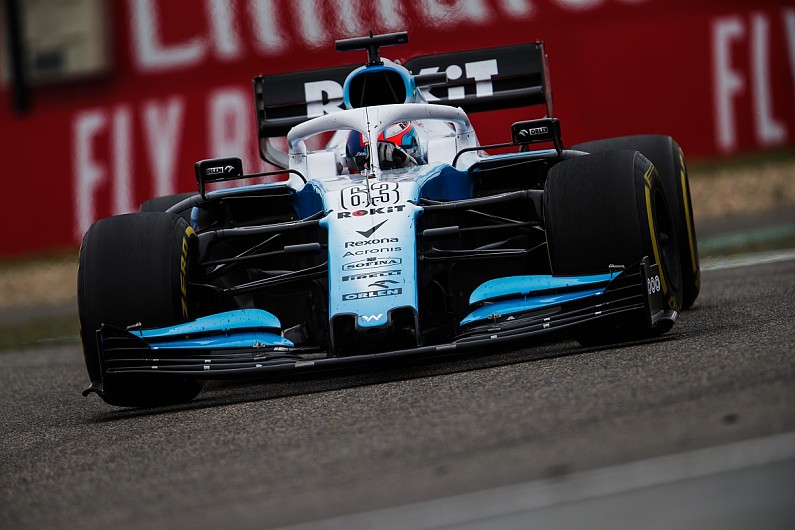 "The upgrades in terms of overall downforce are normal, so it's not like we have something special," he said.
"But we're hoping that it gives us something more driveable. "I think there's more to gain through having a car that's driveable and consistent through a corner, that will help us gain a lot of lap time.
"At the moment Robert and I have a big issue with how the car is reacting on the entry and mid-corner compared with the exit.
"It's very different in each stage, which is making it tough to drive."
Russell added that he does not expect Williams to make a large step forward.
"We have some small changes coming and hopefully, if they work as expected, it could be positive - but we're not 100% sure.
"I'm hoping, because we have some very poor characteristics, that if we improve that, the lap time gains will be larger.
"But at the moment there's nothing really suggesting that will be the case."