Mercedes Formula 1 boss believes Charles Leclerc has the potential to become world champion in the future, saying the Ferrari driver has the right "character" to be successful.
Leclerc was on course to win last weekend's Bahrain Grand Prix until his engine dropped a cylinder in the closing stages of the race, allowing Lewis Hamilton and Valtteri Bottas to overtake him and secure a Mercedes one-two.
But Wolff said Leclerc had demonstrated he has the necessary traits to become a title contender with his performance in Bahrain.
"In Leclerc I think we are seeing a young champion in the making who was the emotional winner," said Wolff after the race.
"[He was] the fastest man in the fastest machine. He has gotten all the cruel side of motor racing, and it was our fortune.
"We have always expected him to be a threat. He's in a great car, and has the skills and the character to be very successful.
"It's a challenge that we really enjoy, and that I'm sure Valtteri and Lewis will enjoy.
"We want to fight against the best ones in the best machines.
"When you see Lewis fighting Sebastian today, in a car and engine that wasn't on Sebastian's level, I think that motivates them even more."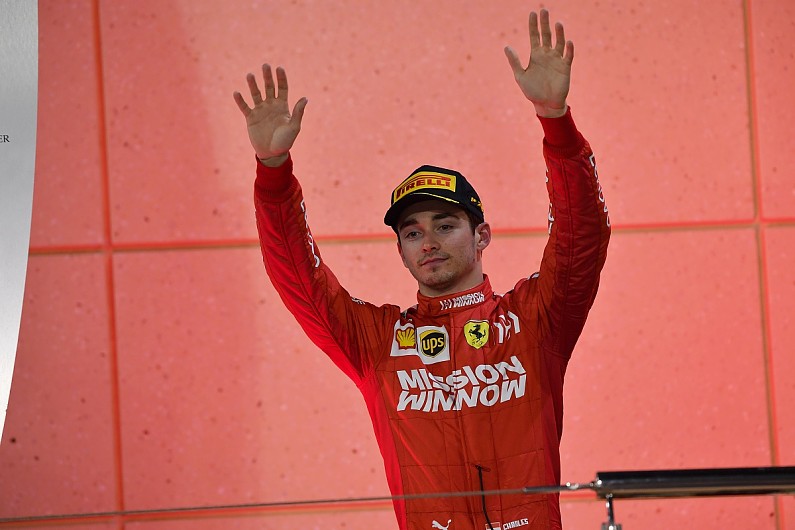 Wolff said the calm manner in which Leclerc accepted his late demotion to third place was a sign of his strong character.
"[He was] very, very impressive," added Wolff. "He has a good personality, he is a humble young man, and he's very fast.
"So the combination of the speed and the personality and being able to temper your emotions in both directions is a great ingredient.
"I know that many other drivers who have the lion in them, like he certainly has, would have reacted in a much more controversial way about the third place, they would have been angry and would have displayed that.
"None of that we see with Charles."
Wolff also noted Ferrari now faces the challenge of balancing the interests of its two drivers, referencing a response from the Ferrari pitwall after Leclerc had radioed to say he was faster than team-mate Vettel.
"I don't know if I see all the calls, but there was one call that was, 'Stay behind for the next two laps'," he said.
"I'm really looking forward to seeing how pans out. I was there many years ago!"