Praise for a new boss who has brought back the feel-good factor has been a fundamental part of the Ferrari Formula 1 team's pre-season.
New team principal Mattia Binotto has swiftly eliminated the air of misery that seemed to dog the Maranello team as its latest title bid turned to rubble in 2018.
With a fresh approach to internal and external communication and a deep personal connection to the F1 team, Binotto has been the perfect antidote to Ferrari's ills under Maurizio Arrivabene.
How could someone not feel good about working under someone who talks about getting them "enjoying" themselves again? Who could not be buoyed by a boss who is "really open, really honest in his communication", a "smiling assassin" and a "lovely fella"?
Though those comments are applicable to Binotto, they are not about him.
They are an amalgamation of different assessments of current Manchester United Football Club interim manager Ole Gunnar Solskjaer, a man who is enacting the very turnaround in Manchester that Binotto is looking to implement at Maranello.
Comparisons between the Binotto/Ferrari dynamic and what Solskjaer is doing for Man United are not made lazily, and go well beyond a simple 'two former giants of their sports that have fallen on hard times and now have a new person in charge, which like the colour red'.
Eliminating a culture of fear
The first major similarity is attitude and mentality. Both Solskjaer and Binotto are happy, friendly characters who exude a genuine, positive vibe. But there is also steel behind the smiles.
Solskjaer has already enjoyed significant results from bigger tests, like beating Tottenham Hotspur in the league, Arsenal in the FA Cup and - on Wednesday night - a stunning turnaround to knock French giants Paris Saint-Germain out of the Champions League. That takes substance, not just style.
Binotto has made it very clear that he is willing to take tough decisions previous Ferrari bosses have dithered over, including the early declaration that while Sebastian Vettel and Charles Leclerc are free to race, Vettel is the initial focal point for the championship. That message is logical and zero-bullshit, exactly the sort of thing Ferrari needs at the top.
Solskjaer's success in getting the likes of Paul Pogba, Marcus Rashford and Anthony Martial playing with more freedom and greater attacking verve, and motivating Romelu Lukaku again, has been key. It's the belief he instills in those players that helps increase their confidence to take risks in search of bigger rewards, without being shackled by the fear of the consequences.
Binotto wants the same from Ferrari. He wants his team to push hard with developments, to not be afraid to trial something risky or different. That has been hard for Ferrari to fully embrace because there is a long-standing culture of fear and blame. Push too far and make a mistake, and you get punished. Being conservative eliminates that risk, and the dread, and makes life easier - but less successful.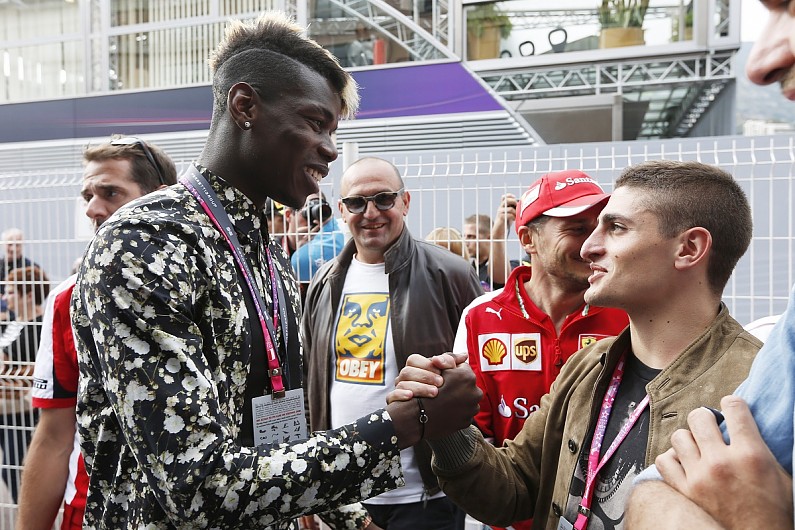 The ability to revive Pogba (pictured above), arguably United's greatest individual asset, and bring out the true quality of the World Cup-winning French midfielder has been key to the early success of the Solskjaer regime. Some will blame Pogba for his failure to perform under Jose Mourinho and criticise him for sulking, or simply not trying. That is the same attitude that points the finger squarely at Vettel for the mistakes he made during Ferrari's 2018 capitulation.
This ignores the fact these top-tier athletes are human. Being paid astronomical sums does not eliminate the emotional factor from their performances. If Binotto's new culture can bring the best out of Vettel - and don't forget, that level is very, very high - then Ferrari can have the confidence of a driver who will go the distance in the championship battle.
The power of knowledge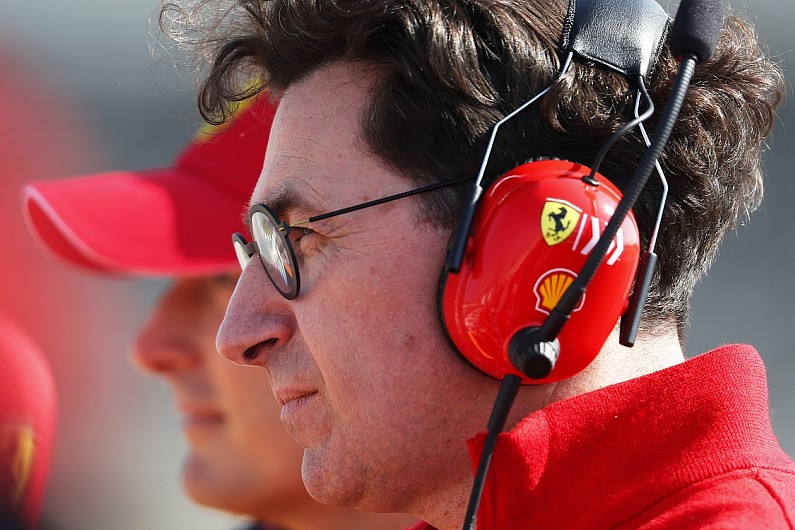 The respective qualities of Binotto and Solskjaer are underpinned by a deep knowledge and understanding of the teams they are now in charge of.
Solskjaer's glittering career at United as a player, under Sir Alex Ferguson, means he understands the pressure of representing the club, and his expectations of his squad are rooted in reality.
Likewise, Binotto is a Ferrari 'lifer' who joined the team in 1995, worked through the greatest period in its history and has risen through the ranks superbly. He knows what the individuals at Maranello need to operate as the best team, as well as having the expertise to spot what is going right and what is going wrong.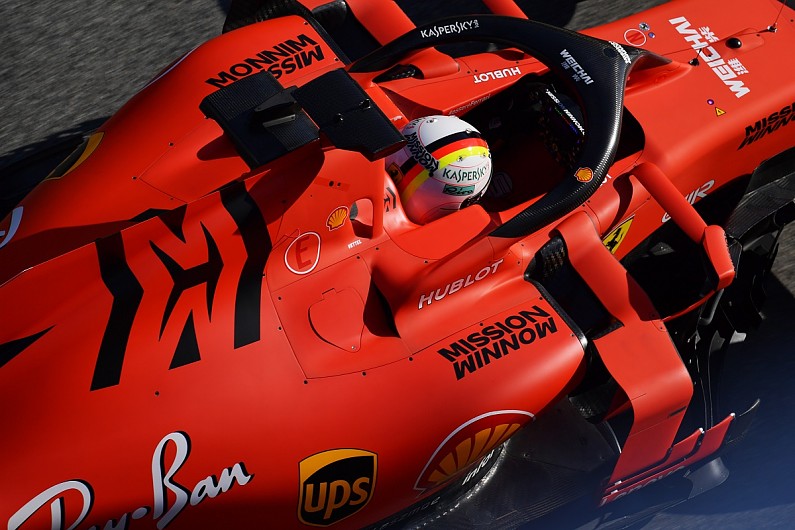 None of that guarantees Ferrari will win the 2019 title, of course, and it is yet to be tested competitively. Binotto has scored a run of early, little victories, which is broadly similar to Solskjaer taking charge at United just as the team's fixture list became very favourable.
The key difference is Solsjkaer's passed more competitive tests while Binotto's biggest challenges are yet to come. Simply 'not being the previous boss', and relying on nostalgia and good vibes, is not enough once the season begins.
However, Ferrari fans can legitimately be encouraged by what is being achieved by another new boss, in another team, in another sport.
It is a sign of just how big a boost Ferrari can get from the right person at the top.