Toto Wolff says even a team such as Williams cannot be discounted from coming up with a Mercedes-beating 2019 Formula 1 car, amid fears of loopholes in the new regulations.
As teams work on honing their cars to new aero rules aimed at improving overtaking, Wolff has reiterated his belief that the order could be turned on its head by teams exploiting potential grey areas.
He thinks a repeat of 2009, when Brawn emerged from nowhere to triumph thanks to its double diffuser design, could be on the cards and that any team has the potential to come out on top.
"I think with the rule changes everything is possible," he said in Russia on Friday, ahead of the FIA Prize Gala.
"It is almost like 2009 where Brawn identified the double diffuser. I think there could be teams that have found loopholes, which others didn't spot, that could make the difference.
"So we are taking everybody seriously: whether it is Ferrari finishing second this year or Williams finishing 10th. All of them could come with a car that can outperform us.
"We are respecting all these teams and the effort they put into it and all of them are being seen as competitors."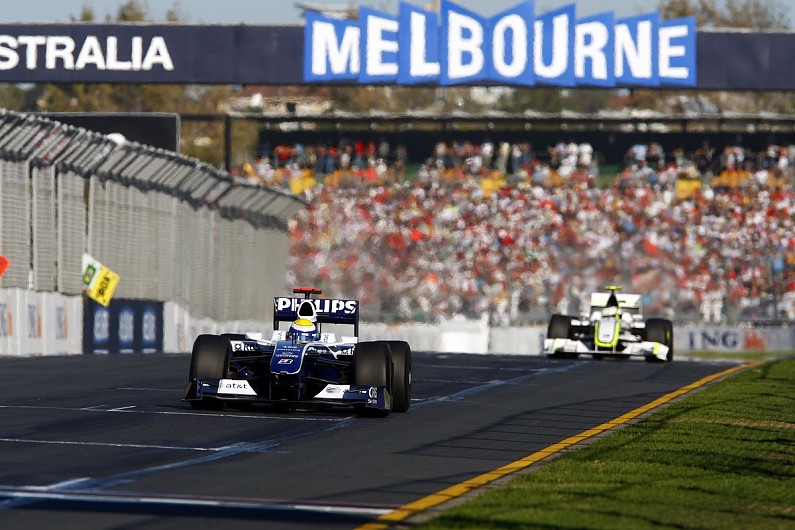 Williams was another team to exploit the double-diffuser loophole in 2009, along with Toyota, but only the title-winning Brawn team that later morphed into Mercedes was able to use the trick to winning effect.
Wolff revealed recently that Mercedes had suffered a minor "setback" with its 2019 engine, and had not so far found the step forward in performance it had hoped for.
But he admitted Mercedes needed to set overly ambitious targets on the power front because of the growing threat from other manufacturers.
"We've seen throughout the season that all engine manufacturers including us have made big steps," he said.
"Ferrari have a very strong power unit this year. Honda made big improvements with exceptional performances in the Toro Rosso. Also Renault propelled the Red Bull to be a win candidate at almost every race at the end of the season.
"You can see engine performance is converging. We have been the leader of the pack for many years now and, in order to stay leader of the pack next year again, and return to this position, we need to push very hard and we need to set ambitious targets.
"But as Formula 1 has also become an efficiency formula, it is important you need to have the most powerful engine that actually finishes the race.
"It's not only about peak performance, it's about peak reliability. That balance is very difficult."