Mercedes Formula 1 boss Toto Wolff says his team's new engine plans for 2019 have suffered a small "setback" and not delivered the performance gains that had been hoped for.
The team is chasing a sixth consecutive F1 championship double next year, but knows it is facing ever increasing pressure from main rivals Ferrari and Red Bull.
In response to speculation that others had made bigger than expected steps on the power front and in recouping downforce lost to the 2019 aerodynamic rule changes, Wolff has revealed that Mercedes recently set itself more ambitious targets for the progress it needs to make this winter.
But he said the expected gains from a new engine concept had not come through so far.
Speaking at a recent conference for team sponsor Hewlett Packard Enterprise, Wolff said about the progress with the 2019 car: "These rules have been changed, normally the downforce should be less but the rumours you hear from the paddock is that people have been able to recuperate lots of that.
"There is a tremendous development race that is happening as we speak in finding downforce, reducing drag.
"And of course the engine is a very important part, and adding more horsepower to the engine.
"So we are setting ourselves really ambitious targets.
"We have actually increased the targets six weeks ago because we heard some rumours that others were doing well, so we increased the final point for the first race where we need to be in absolute lap time. We are still on the slope.
"We've had some good weeks in the windtunnel, we've had a little bit of a setback on the engine side where we believed the new concept would deliver a little bit more."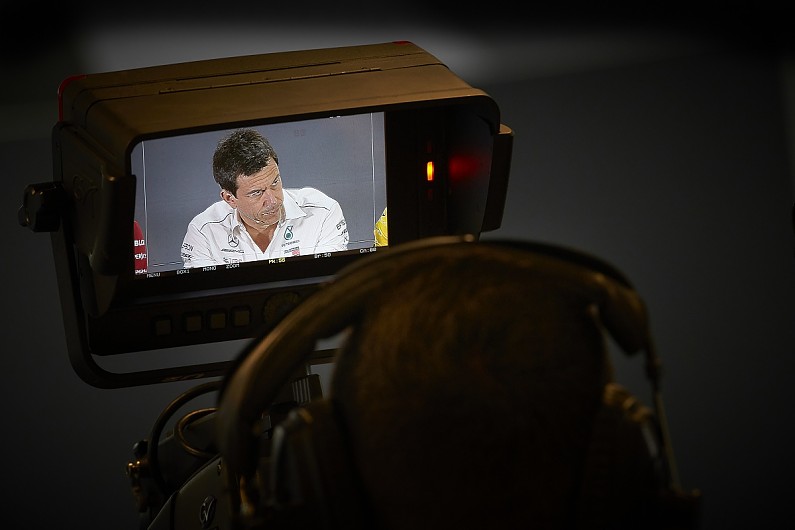 Wolff underlined that he remained confident Mercedes would regain ground by the start of the 2019 campaign.
"These guys are very ambitious like all of us and so I'm optimistic," he said.
"But you will never know. We will know when the first qualifying session gets under way in Melbourne."
Next year's rule changes are designed to make overtaking easier by reducing how much turbulence cars create for those following, with a focus on minimising the 'outwash' effect from the front wing.
Though some teams have suggested the tweaks will have only a small effect on the racing, regaining the downforce lost through the simplification of front wing designs is a key focus of winter development efforts.