Romain Grosjean says he would not be able to forgive himself if he suffered a repeat of the woes that marred the first half of his 2018 Formula 1 campaign.
Although the Frenchman's season started off well with a strong showing in the Australian Grand Prix before pitstop trouble, he later endured a run of incidents and accidents that left his future with the Haas team in doubt.
But after getting his mental approach back on track, Grosjean produced a very strong finish to the year that helped him secure a new contract.
Asked about what he needs to do this winter to ensure he performs at his best, Grosjean said: "Definitely not have the same mistakes as I had this year.
"I don't think I would pardon myself if I had another start of the season as I had.
"Definitely a lot learned this year, understanding what had happened.
"I remember the week before the German Grand Prix I called my manager and I said 'I'm back'. Even before driving the car I said 'I'm back' and I was back.
"It was just like everything went in the right place and it was like 'fuck, this, this, this, this, and sort that out' and I moved on.
"It was a great experience: things that you don't even realise can bother you."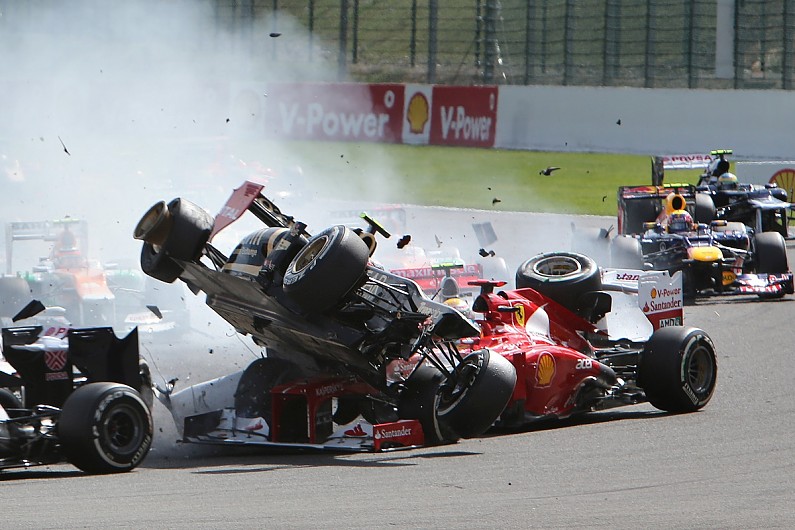 Grosjean's return to form this year has been likened to the way he turned himself around after famously getting banned for causing a first corner crash at the 2012 Belgian GP.
But he thinks this year's recovery is something more special because of the way he had to dig deep to find out why he was not performing.
"It's been interesting, and I'm quite proud of the way I bounced back as well," he said.
"At one point people were thinking I should stay at home. I thought that I still had it. And I still had it, I just needed to understand why I was just not getting it right."
Asked by Autosport if he knew what was needed to prevent a repeat, he replied: "I hope so, I hope so. You never know until you've done it.
"But so far I've always learned my lessons and not done the same mistake twice and hopefully that's the same case again."