Haas team boss Gunther Steiner says Romain Grosjean's future at the squad depends on him finding greater consistency in Formula 1.
Grosjean has been with Haas since it came into F1 in 2016 and Autosport understands the team has an option to extend his stay into a fourth season in '19.
The Franco-Swiss driver was Haas's standout performer in 2016 and '17 but has been outscored by team-mate Kevin Magnussen so far this season and trails him 3-7 in the intra-team qualifying battle.
Grosjean also made costly high-profile mistakes in the Azerbaijan, Spanish, French and British Grands Prix.
When asked about Grosjean's future at the team, Steiner told Autosport: "Consistency is the magic word and he knows that, it's nothing new to him.
"We know what he can do, he knows what he can do and you guys know what he can do on a good day - he's pretty outstanding on a good day, we just need to get him a bit more consistency.
"He drove a fantastic race in Austria and a very good race last weekend [in Germany], we just need the consistency out of him.
"If he starts the weekend good, it normally goes good. For me now, the biggest thing is to keep him good on Friday - then normally that takes him into Saturday and Sunday in a good place.
"But again, it's difficult to manage, because we just can give him what he wants on the car and the rest he has to do."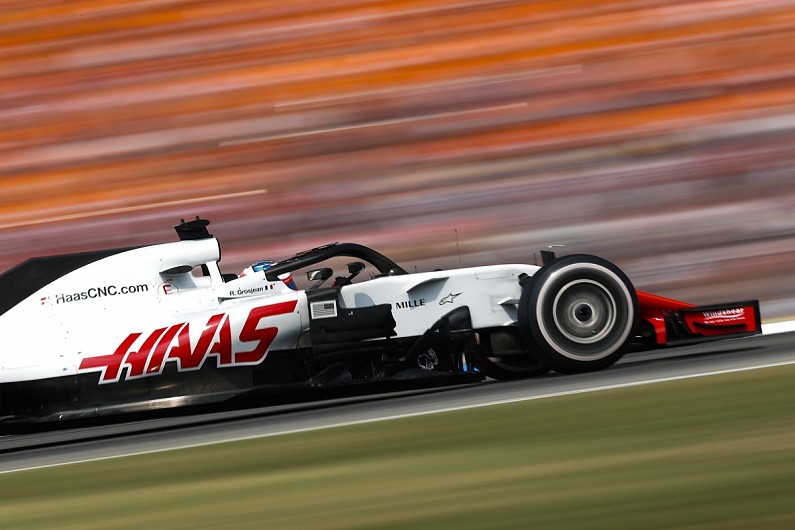 Haas has produced the fourth fastest car in F1 this year, which Steiner says has "created a lot of interest" among drivers.
"I wouldn't say we are shopping around - a lot of people are shopping with us, I would put it this way," Steiner added. "There's people asking, and for obvious reasons.
"Everybody's looking everywhere but nobody's deciding what to do, so somebody will make the first move.
"One of the first moves will be what is Ferrari going to do, for the future, what is Renault going to do for the future, and then we small guys come in.
"We can decide before - we don't have to wait for their decisions - but that will trigger the market.
"We will decide after the holiday what we want to do."
Grosjean admits he has underperformed at times this season and needs to improve to guarantee his place at the team.
"I think we are grown-up - I think the team knows what I brought since day one," Grosjean said.
"There aren't a lot of drivers with experience that can develop the team.
"My main option is to stay here.
"I know I haven't delivered what I should have delivered in some races this year.
"Hopefully it's a past story and we're back on a good path.
"Right now, the main focus is on the race weekend, do our best here, and if I do my best, I know the future will be all good."