Ferrari boss Maurizio Arrivabene thinks Formula 1 chiefs would be wrong to "throw away" Pirelli's experience and take on a brand new tyre supplier.
F1's owner Liberty Media is currently weighing up offers from both Pirelli and Hankook to become tyre supplier from 2020-23.
Both companies have been approved on technical grounds by the FIA, so the final decision on who wins the tyre tender will come down to commercial matters.
Pirelli has faced criticism since it became the sole tyre supplier in 2011 about the degradation of its tyres, but Arrivabene said F1 would be making a mistake to ignore all the lessons that have been learned.
"Today the tender is in Liberty's hands," said Arrivabene.
"We have been working for some time with Pirelli.
"We have had positive phases and difficult moments, but year after year they have created a product that has evolved positively.
"Throwing everything from the window seems to me to be wrong. But, having said that, we do not make the choice."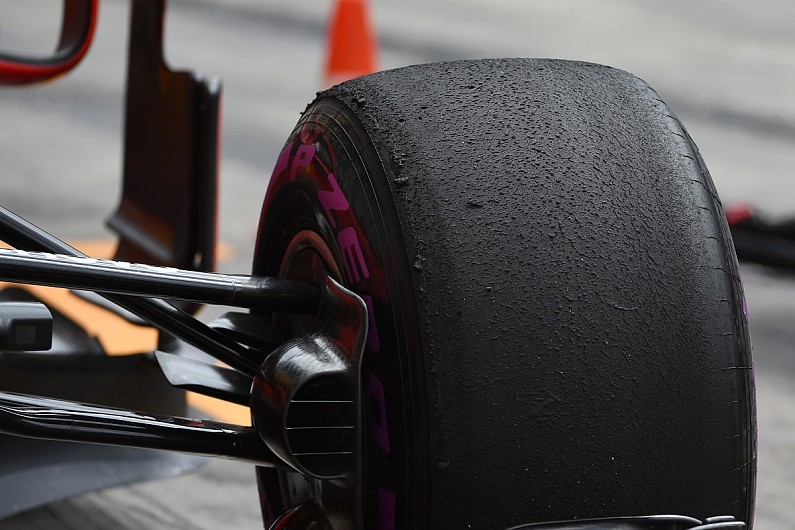 Pirelli has faced the challenge of creating tyres that degrade enough to create more exciting racing, while also being durable so drivers can push hard on them.
Getting that balance right has not been easy, and F1 motorsport boss Ross Brawn said the championship will work closely with the winning supplier when it sets out its future demands.
"Pirelli does not have an easy job: on the one hand it is asked to bring tyres that make for exciting racing and tyre degradation definitely does that, while on the other hand they are asked to deliver tyres that allow the drivers to exploit their cars' potential to the full," he said after Mexico.
"It's not always easy to find the right compromise and that's why it's very important to work together because Formula 1's next venture should offer the on-track show that everyone wants, drivers and spectators included."