Sebastian Vettel says that in some ways the 2018 season has "definitely" been his most difficult in Formula 1, having lost the title to Mercedes' Lewis Hamilton.
Vettel was finally eliminated from championship contention at the Mexican Grand Prix last weekend having been defeated by Hamilton in a close fight for the second season in a row.
The Ferrari driver has made several mistakes this season, including crashing out of the lead in Germany and spinning while battling on multiple occasions in the second half of the year.
Asked if this has been his most difficult year in F1, Vettel said: "Maybe, I don't know - I need to think about it but in some regards, definitely yes.
"It was definitely different to other years but nevertheless I think we shouldn't neglect the fact that we had a very strong package, we were able to win races, we're not in contention any more for the drivers' championship but we can fight for the constructors'.
"So, even if it has been a difficult year, I think still it's been a good year for us as a team.
"We're still improving - but certainly there were also things that became apparent that need fixing in order to do that final step that we are looking for."
Vettel sliding off-track on slick tyres in wet conditions in Germany contributed to the biggest points swing of the season as Hamilton, who had risen from 14th, took advantage of the ensuing safety car period to jump into a surprise lead.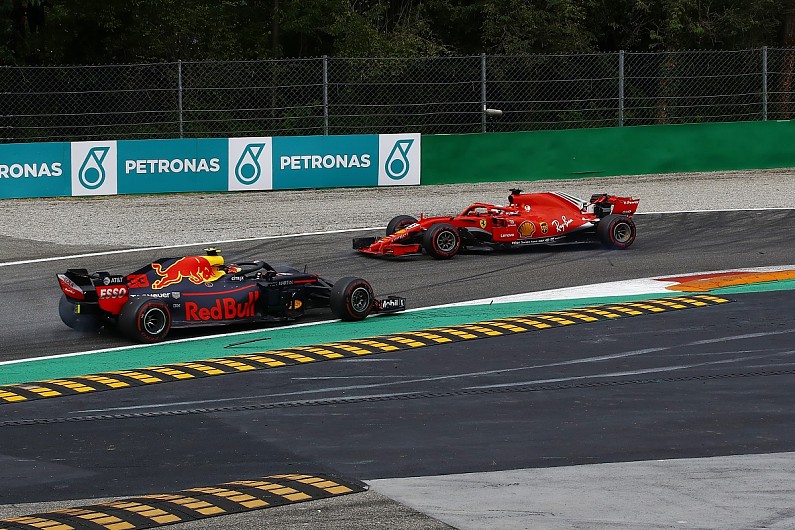 Vettel spun on the opening lap in Italy as Hamilton overtook him, and the Briton won Ferrari's home race despite the Scuderia locking out the front row.
Further spins for Vettel followed in Japan, when he was trying to pass Max Verstappen early on, and in the United States after another first-lap collision - this time with Daniel Ricciardo.
But four-time world champion Vettel argued the errors were not as significant as Mercedes' ability to establish a pace advantage from Singapore onwards.
Asked if Germany or Italy was the season's defining moment, he replied: "None of the two, to be honest, for me it was more Singapore.
"From Singapore onwards we just didn't have the pace to keep up with Mercedes for a couple of races, and then obviously some other things happened on top that didn't help.
"We couldn't score the points due to mistakes that we did, mistakes that I did.
"I can't be too hard on myself with what happened in Germany because I've done much bigger mistakes this year, but obviously it was the most costly one.
"It's part of racing: when you push you might be sometimes pushing a little bit too hard."