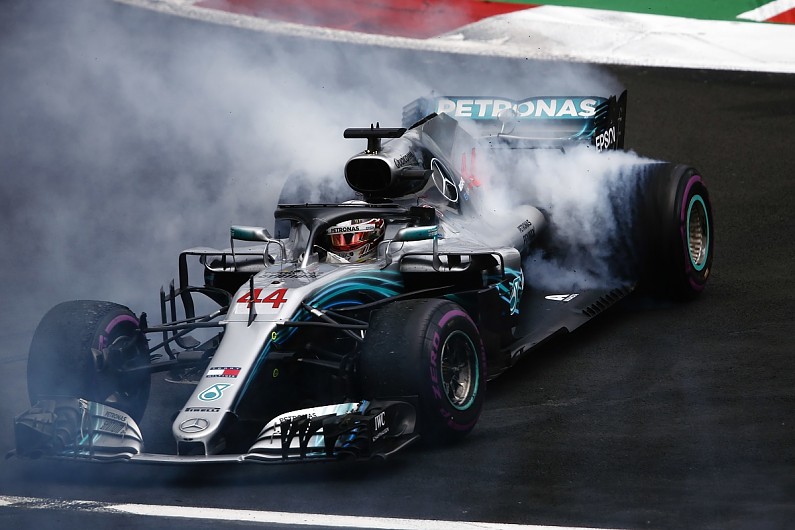 Lewis Hamilton and his Mercedes Formula 1 team were left with a "bittersweet" feeling after the Mexican Grand Prix, with the Briton sealing his fifth world championship despite a "horrible race".
Hamilton started third and passed Daniel Ricciardo off the line, but neither he nor teammate Valtteri Bottas were competitive on race pace as they struggled to make their tyres last.
Fourth place was ultimately enough for Hamilton to seal the title, but it marked his worst result since July's Austrian Grand Prix, and he was almost lapped by race winner Max Verstappen.
"It was a horrible race," Hamilton conceded in his post-race interview. "We were struggling. I was trying to hold on and bring the car home."
He added that he couldn't wrap his head around becoming a five-time world champion.
"I don't really allow myself to be too emotional in public, but right now I just feel very very humbled by the whole experience," Hamilton told TV crews.
"It's very very hard to realise it at the moment. It's something that of course I dreamed of, but never in a million years did I think I'd be standing here today a five-time world champion."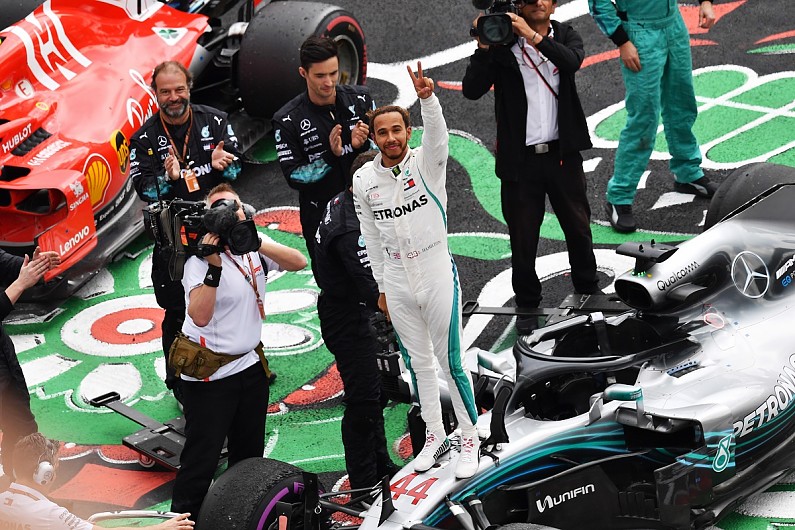 Bottas finished a lap down on Verstappen in fifth, as Mercedes' constructors' championship lead took a hit - although the Silver Arrows remain 55 points clear of Ferrari with two races left to run.
Team boss Toto Wolff said he was too "upset with the race performance" to congratulate Hamilton over team radio.
"It is all a bit bittersweet," Wolff told Sky Sports. "We had a very bad race we need to understand and in our mind that plays such a big role, but we should be happy with the championship."
Mercedes F1 tech chief James Allison admitted it was difficult to fully enjoy Hamilton sealing the title after a poor showing by the team.
"It has been a topsy-turvy sort of weekend," Allison told Sky Sports. "We have to remember that what we have achieved today we have achieved as the result of a whole year of effort.
"Today was painful, painful indeed. But the overall achievement is magnificent and Lewis's driving this year has been peerless so we have to be happy.
"You have to remind yourself to be happy when you just took a bit of a pasting like that."