Kevin Magnussen's United States Grand Prix disqualification happened because the Haas Formula 1 team took too big a risk with fuel instructions, says boss Gunther Steiner.
Haas knew Magnussen was on the limit of F1's fuel-usage rules as he chased Esteban Ocon for eighth while holding off Sergio Perez.
The team hoped leader Kimi Raikkonen would lap the group so Magnussen only had to complete 55 of the 56 laps.
That did not happen, and Magnussen was disqualified for exceeding the 105kg fuel limit by 170g. Ocon was also excluded for a fuel offence, in his case exceeding the maximum fuel-flow limit on the opening lap.
"We used too mush fuel, to say the obvious," said Steiner.
"We just took too high a risk, we attacked too long, and then couldn't get it back.
"[We hoped] maybe the leaders would overtake us and we'd be a lap down, because then we'd be well within our means.
"We just tried to attack Ocon, and it didn't work out.
Even if we would have passed him then we would have saved more afterwards, but we kept on attacking.
"We just ran too high a risk, it was our own fault."
Steiner admitted ceding ninth to Perez might have been wiser, allowing Magnussen to save more fuel and still score points.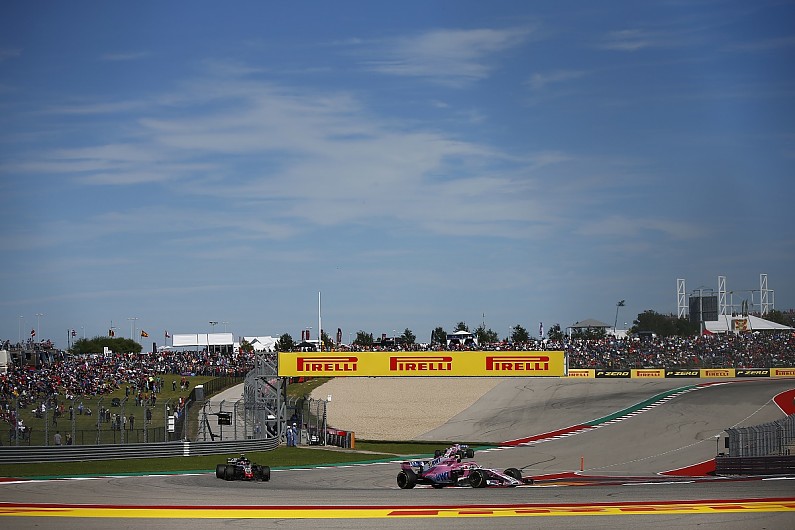 "Now with hindsight I'm thinking about it!" he joked.
"Of course at the time you think about all these scenarios, but you still believe in your ability to save.
"Raikkonen was behind for two laps almost lapping us. But I think he had to save fuel as well, so he couldn't attack anymore.
"If he would have got Perez into the blue flags we would achieved what we wanted to achieve, but he never got close enough.
"One time you want the blue flag to come in, it doesn't come on."
Steiner attached no blame to Magnussen, who was regularly told about the need to save fuel, insisting he obeyed "lift and coast" instructions but did not have enough information to meet the fuel target.
"He did what he needed to do. It wasn't down to him, because he could not see the numbers," Steiner insisted.
The team realised at the chequered flag that there might be a problem.
"We were thinking, but you need to go back and check all your data that there's no mistake," Steiner said.
"It's quite a process to do afterwards. We knew we were very close if not over."
Haas is currently chasing Renault for fourth in the constructors' championship, a battle already affected by Romain Grosjean's Italian GP disqualification.
Asked whether the Renault battle tipped Haas over the edge with its US GP fuel, Steiner replied: "For sure that is why we did this. If we would be safe in fourth, or impossible to catch fourth, why would we take the risk?
"We ran hard because we wanted to achieve something. And we ran out."