Williams Formula 1 driver Lance Stroll says he was "really touched" to see Esteban Ocon stick up for him on social media with a "very mature" response to online critics.
Ocon is poised to lose his Racing Point Force India seat to Stroll for 2019 because the Canadian driver's father is an investor in the new team.
This is part of a volatile situation for Ocon that leaves the Mercedes protege at risk of a season on the sidelines next year.
But Ocon went online earlier this month to defend his friend against what he believes was an abnormal amount of "hate".
When asked by Autosport about that move from Ocon, Stroll said: "I think it was very mature of him.
"It was good to see a bridge wasn't burnt because of business management, politics and racing.
"We have a friendship because of what we've been through together through the years, we've been through karting, Formula 3, and our friendship is really away from the track and that hasn't changed because of what is going on in the F1 world.
"I was really touched by the message, it really means a lot for him to say that."
Stroll graduated to F1 with Williams last year after winning the 2016 European F3 title.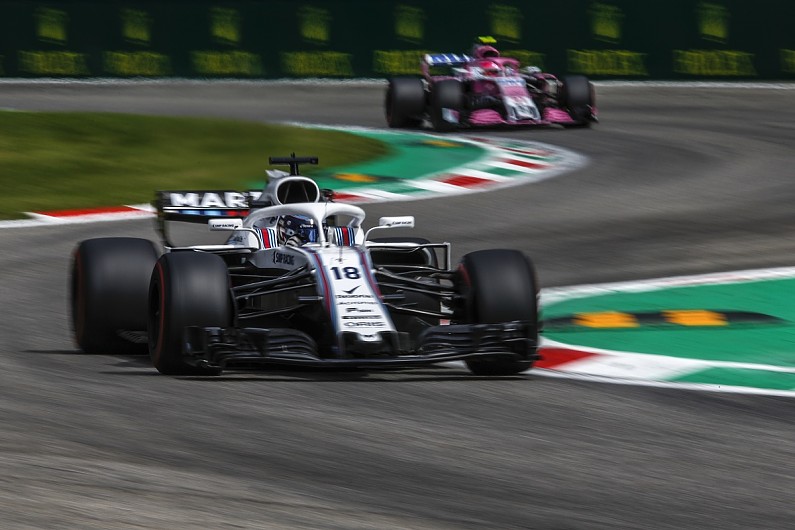 But his wealthy background and rapid move to F1 has earned him many critics, and this has been compounded by his father's Force India investment.
Stroll said: "I understand and expect some of the criticism I get.
"I know it is completely normal from where I come from for people to be judgemental and criticise me and that's how it goes in this world."
Although Williams has announced George Russell and Sergio Perez has been confirmed at Force India for next season, Stroll's switch remains unofficial.
It has been expected from the moment his father's consortium bought Force India's assets, saving the company that had entered administration, and entered the 'new' team into the Belgian GP in August.
"We'll play it [confirming 2019 plans] by ear," said Stroll. "Right now my focus, attention, energy is on the remainder of the season and we'll see how the rest falls out.
"It is my career and I need to agree on things and need to make decisions on my own.
"But that will be sorted in its own time when necessary and the focus is on racing because the season is not over yet."