The FIA has backed up McLaren's claims that it did not miss the deadline to nominate its Pirelli Formula 1 tyre selection for the Japanese Grand Prix.
McLaren's ultra-conservative choice of rubber left it on the back foot in Suzuka, and meant Fernando Alonso was not able to run on the supersoft tyre prior to qualifying.
The choice was so left-field it prompted rumours McLaren had been forced to take Pirelli's default selection because it had missed the 14-week deadline to nominate its own selection with the FIA.
McLaren denied this, but that did not stop conspiracy theories that suggested the team was hiding what had really happened.
But F1 race director Charlie Whiting said that the governing body had never been aware of any team missing its deadline, and added the FIA would have warned any outfit in advance if there was a risk of it being late.
"I was not made aware of anyone being late," said Whiting. "It is a long time ago anyway.
"What we would normally do is that if they haven't selected it the day before, we would give them a quick call and say, 'don't forget you have to make your tyre choice'. But they are right on it."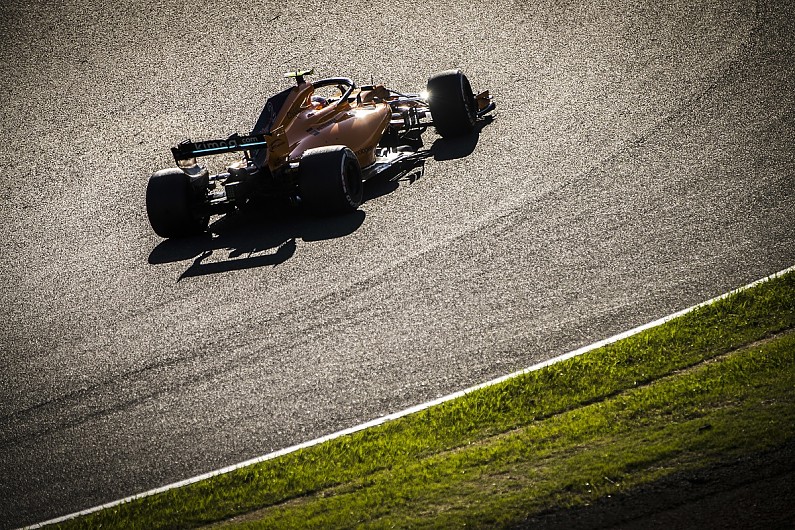 McLaren sporting director Gil de Ferran - who joined the outfit after the selection was made - said the Japanese GP choice was prompted by the team preferring harder tyres.
"Earlier in the year there was a general understanding that our car was working better with harder compounds," he said.
"Particularly on this type of track with very high G [-forces] and a lot of sequences of corners, it would be a more suitable choice.
"Quite frankly as it transpires we got it wrong.
"We've been spending the whole weekend trying to deal with a non-optimal choice we've made. And that's all there is to it. It was a deliberate selection."