Renault and McLaren were both forced to break Formula 1's curfew rules ahead of Japanese Grand Prix practice due to the late arrival of their BP/Castrol lubricants from Europe.
Both teams asked the FIA for a dispensation because weather contributed to the delay, and this was granted on Friday afternoon.

Due to ongoing storms Osaka airport has been closed on a regular basis in recent weeks, which has led to freight being diverted to Tokyo. That has in turn led to a backlog in the customs warehouses at the capital's airport.
Some F1 freight destined for Suzuka became caught up in those delays, and crucially for Renault and McLaren it included the oil and hydraulic fluids that they needed to run the cars.
It had not made it to the track on Thursday, which meant that neither team could run through its usual pre-weekend procedures such as firing up the engines. Renault customer Red Bull was not affected, as the team uses Exxon/Mobil.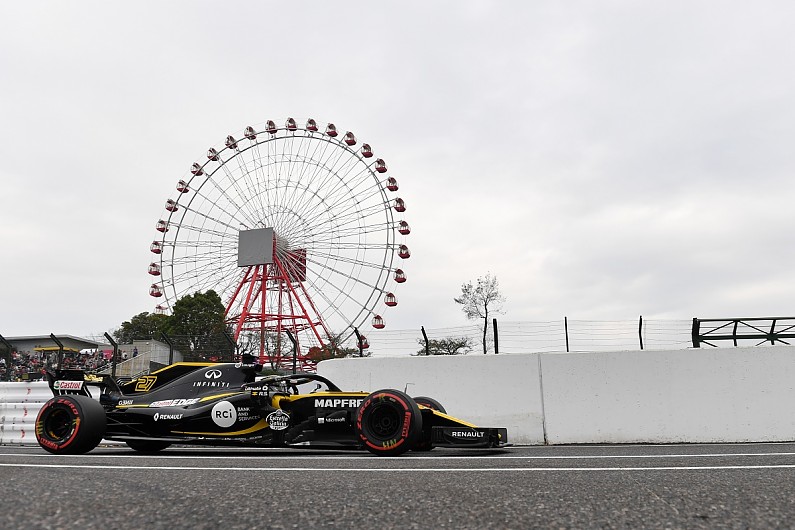 After some chasing by F1's freight organisation the missing products finally made it to Suzuka overnight, so both teams sent their crews in early to ready the cars for practice and fire them up. That meant breaking the curfew, which ended at 7am.
Neither team would have been penalised had the curfew breach stood as in Renault's case it was the first of the two allowed exceptions, and for McLaren it was the second.
But rather than waste their valuable 'jokers' the teams asked the FIA stewards to consider it as a case of force majeure.