Sebastian Vettel insists Ferrari has not "lost direction" with its Formula 1 car, despite Mercedes' recent advantage.
Ferrari was roundly outpaced in the two most recent races in Singapore and Russia, in both of which Vettel qualified more than half a second adrift of the top Mercedes - despite a major front-end update that made its debut on the SF71H at Sochi.

What's the real reason Ferrari's gone off the rails?
The recent defeats have marked a swift turnaround in the balance of power since Spa, where Ferrari and Vettel took their most recent win and where Mercedes was scrambling to match its rival - particularly for power.
Asked if Ferrari has since lost its technical direction, Vettel said: "How do you know about our technical direction? Sorry, I don't think it is true. I don't think we lost direction.
"I think we've made progress with our car, the steps we have planned, the steps have been coming.
"Now, you never know where you are in comparison with the others, maybe they have done smaller steps or bigger steps, I don't know.
"I am pretty sure, speaking to all our engineers, that we are where we would like to be or wanted to be.
"Of course you would like to be always further, with more performance, but that is the same for everyone."
Vettel said he was not surprised that Mercedes has currently edged ahead, as he believes the advantage Ferrari enjoyed at earlier points in the season had been overstated.
"We said many times that we have a strong car but I don't think, maybe against people's opinions, that we had a dominant car at any point this year," he argued.
"It has been very close all year, but there were too many races from our side where we weren't close enough.
"A race like last weekend [in Russia], the way they could play with us in a race, usually means they have more pace, and there are other races in the season where we didn't have the pace they had."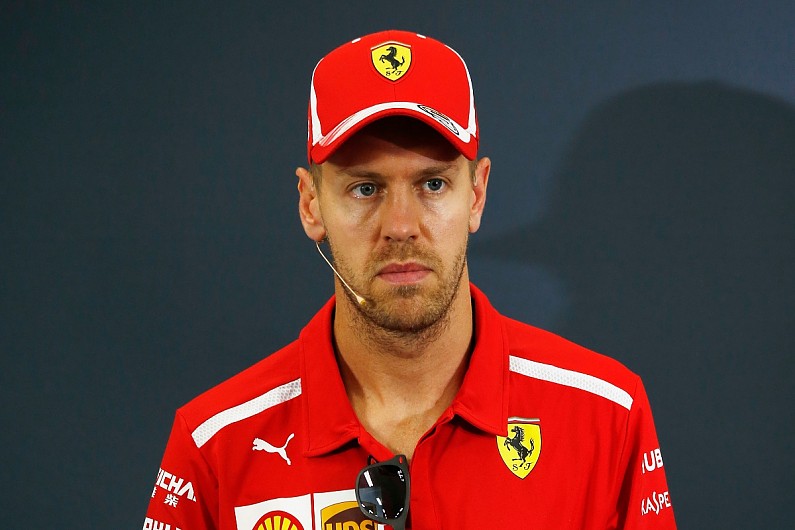 Vettel sits 50 points - the equivalent of two race wins - behind Hamilton in the standings with five races to go, but insists he will not approach this weekend's Japanese GP as his last chance to turn the tide of the title battle.
"I don't like the 'now or never' approach. I don't think there is much sense in that," he said.
"I didn't know it was five or six [races to go], now I know, so the secret before just now has been not to count.
"You attack every weekend, every weekend is different, the track is different and the circumstances are different.
"I love the track, this is my favourite track in the world, so I'd better enjoy it and not spoil it by starting to count things that probably are against me and focus on the things that are working for me."