Red Bull's Max Verstappen abandoned the chance of a late-race surge on new tyres in Formula 1's Russian Grand Prix to save his engine for the remainder of 2018.
Verstappen charged from 19th on the grid to lead the majority of the race at Sochi after running an extended stint on soft tyres, as the top 10 used ultrasofts and hypersofts.
The Red Bull driver stayed on his soft tyres until the final 12 laps of the race and returned to the track with a margin to Ferrari's Kimi Raikkonen in fourth that appeared in reach.
But Verstappen's pace tailed as he ran to a lonely fifth place, and Red Bull boss Christian Horner revealed a decision was made to conserve his engine.
"It was a shame he had to make the stop really, but of course it is mandatory," Horner told Sky about Verstappen's opening stint.
"The other compounds were very fragile, so we stopped as late as we could, but we could see already they were starting to chunk up a little bit.
"At that point you are too far behind Kimi to have a go at him, so it was a question of 'we took the penalty of the engines here, let's save these now for the races coming up'."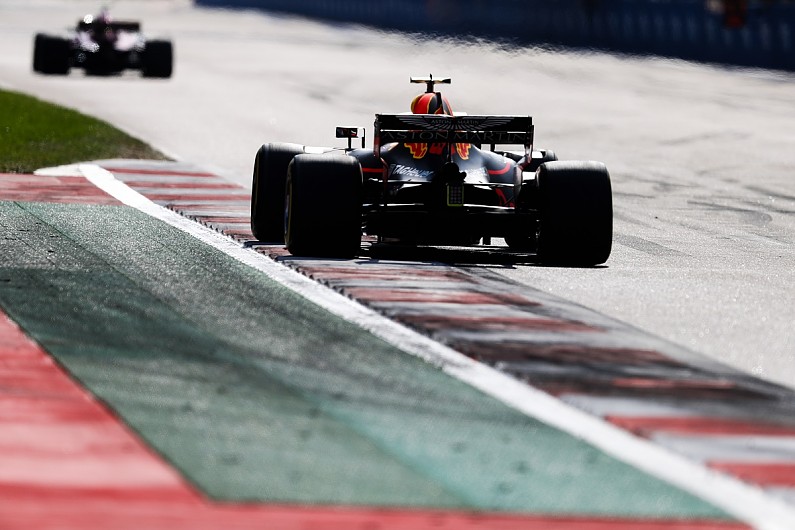 Horner said that Verstappen's "awesome" climb up the field in the opening stages had shown that Red Bull could have battled with Mercedes and Ferrari without its grid penalties in Russia.
"I think we had a really competitive race car this weekend," he said. "I think we would have been in the mix, and of course early on in the race they all start pacing themselves.
"We had a car that was very good on its tyres today. There was no sign of any blistering on the soft tyres for us today and it would have been nice to start in normal grid positions.
"But we have salvaged a good result out of this, and we've got a couple of engines up our sleeves for the final five races."
He added: "We were more competitive here than we thought we would be. I think we could have taken Ferrari on [in qualifying] yesterday."