Max Verstappen says Honda is willing to spend substantially more on succeeding in Formula 1 than Red Bull's current partner Renault.
Red Bull will end its long-standing Renault deal to become Honda's works partner for 2019.
Though Honda has yet to achieve a podium finish in its F1 return so far, and Red Bull's Renault partnership produced four titles in the previous rules era, Verstappen expects an upgrade in both resources and mentality on the engine side next year.
Asked during the opening of a new Jumbo supermarket in the Netherlands why he had trust in Honda, Verstappen said: "First of all because of the budget they have, which is many times bigger than that of our current engine supplier.
"Furthermore, they just go in the right direction, also in terms of test bench results. Moreover, they really, really want to win.
"We already have the mentality to want to win in the team.
"But now the other side - the engine - still has to be done and we will certainly get that next year."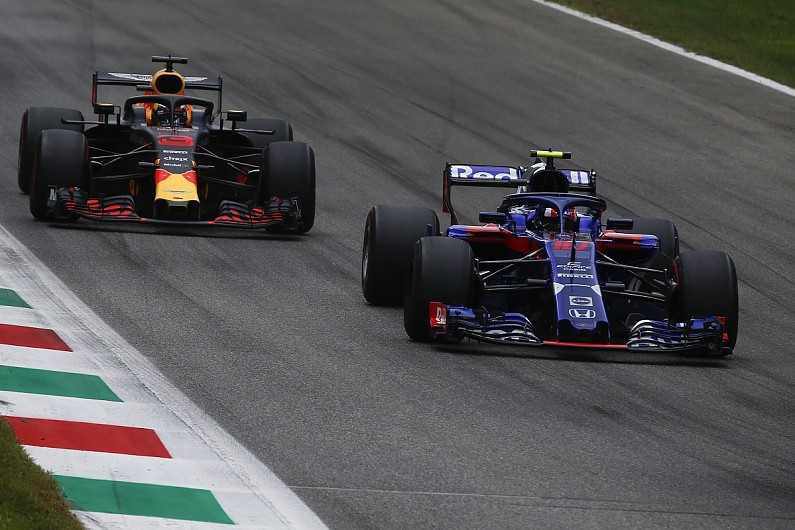 Honda is likely to bring an upgraded engine for Toro Rosso at the Russian Grand Prix, which sources suggest could deliver a horsepower step that puts it ahead of Renault. Honda has yet to officially confirm its plans.
Verstappen also believes his second place in the Singapore GP behind Lewis Hamilton's Mercedes is evidence that Red Bull now has the best chassis in F1 again.
"I think we have the best car in the field, as we found out in Singapore," said Verstappen.
"Of course we hope that next year with a new engine supplier it will continue in the right direction.
"We already have the right people on board, but the whole package is not yet right.
"That will also be difficult next year, but I hope we will have a real chance the following year."