Fernando Alonso has called the Daytona 500 an "iconic race" with some "appeal", just a day after appearing in a social media video clip with seven-time NASCAR champion Jimmie Johnson.
The video hinted that the two drivers might be involved in a car-swapping PR exercise of the type undertaken by Lewis Hamilton and Tony Stewart, and by Juan Pablo Montoya and Jeff Gordon, in previous years.
But Alonso could in theory be available to compete at Daytona next February, even if he also commits to a full IndyCar season alongside his World Endurance Championship commitments with Toyota.
McLaren team principal Zak Brown is well connected in the NASCAR world from his time working in sponsorship.
Asked by Autosport if he was interested in a Daytona 500 one-off, Alonso replied: "Well, it's one of those iconic races that definitely are great.
"And they are very important in motorsport. There is appeal in all these kind of events."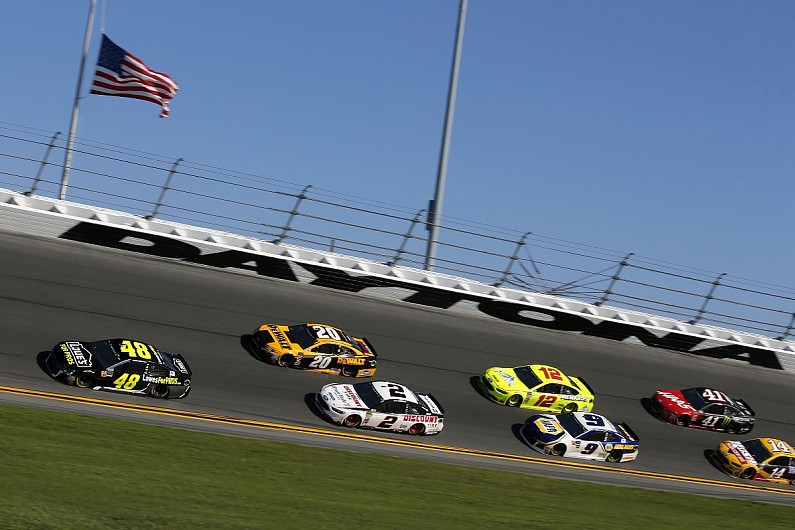 When asked whether he saw NASCAR as the next chapter in his post-F1 career, he said: "Not really. I mean it's definitely another series that is attractive.
"All the motorsport series, they have their good things, their bad things, their appeal sometimes. And we know NASCAR is one of the great series in motorsport.
"Obviously, I have never tested the car, I have zero information about the championship, the rules. So it's a very difficult thing to judge.
"But yeah, let's see what will happen there."
Alonso recently had his first road course IndyCar test with Andretti Autosport, which he called "exciting, it was different, it was definitely more challenging, physically demanding".
He has yet to commit to IndyCar as a full-time 2019 programme, saying only "outside of F1, there is a very big world".
The double F1 world champion underlined that the IndyCar test was not a make-or-break moment for deciding whether to race in the series next year.
"What I will do next year is more based on how it makes me feel happy, and trying to make something special: being the best driver in the world of motorsport, not only F1," said Alonso.
"I'm checking a couple of things, and hopefully by October or something like that, in one month's time, I hope to get everything done, and say to you."
The 37-year-old said the amount of preparation required to succeed in a new discipline would play a part in his thinking.
"I need to consider how much preparation and dedication I need to put into those new things to be ready and competitive," Alonso added.
"If I feel I can be ready and competitive, I will accept the challenge. If I see it as too difficult I will postpone the challenge for later on.
"It's something that I need to consider in a wider range."
Asked if the Daytona 500 was a challenge that would need more preparation, he said: "I didn't think [about it] too much at the moment, but I will take it into consideration."