Daniil Kvyat has moved to the top of the list for a 2019 Toro Rosso Formula 1 seat, with some sources suggesting a deal for his return is already done.
Pierre Gasly's move to Red Bull Racing and Brendon Hartley's uncertain future mean that Toro Rosso will have at least one vacancy next season.
Facing a lack of qualified candidates in its own junior programme, Red Bull has been considering a number of options - including McLaren's Lando Norris.
One of the problems it faces is that so many potential candidates are, like Norris, currently tied to other teams.
Kvyat was dropped by Toro Rosso and the Red Bull driver programme late in the 2017 season.
He then joined Ferrari, where his main role has been as a simulator driver - including working at the factory on race weekends.
The 24-year-old Russian is understood to be free of any long-term commitment to Ferrari.
The feeling in the Red Bull camp is that Kvyat has benefited from taking a break and experiencing life at another team after struggling to get over his demotion from Red Bull Racing four races into the 2016 season, and that he is now in a much better place mentally.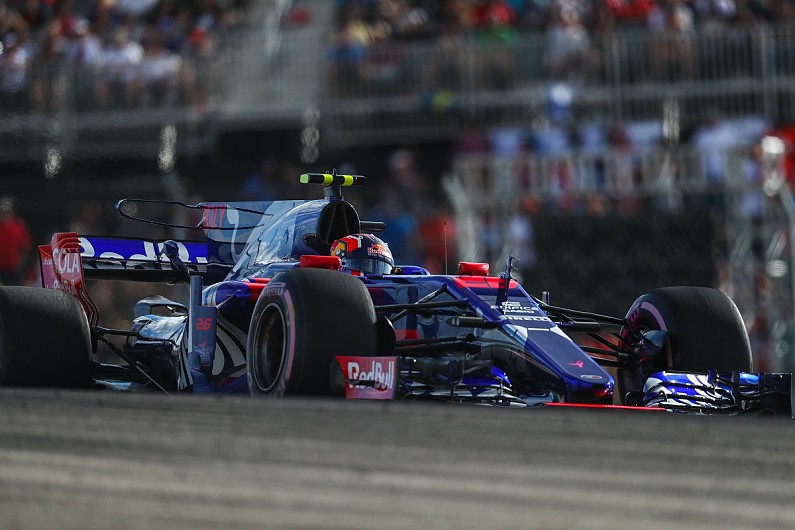 Red Bull motorsport advisor Helmut Marko would not confirm Kvyat as favourite for the drive, but conceded that he is back in favour.
"I would say he is more mature, but we are not in a hurry with Toro Rosso," he told Autosport. "We will solve our driver problems. We have a big list of names, and we'll see."
Asked if Red Bull was reluctant to take another manufacturer's junior driver, Marko replied: "We are not keen to take a Mercedes driver."
Red Bull is known to have also talked to Ferrari about its reserve Antonio Giovinazzi, but Marko suggested that the Italian is no longer available.
That backs up suggestions that Charles Leclerc is bound for Ferrari, freeing up a seat at Sauber that would most likely go to Giovinazzi.
"I think Giovinazzi is going somewhere else," said Marko.