The Formula One Group's revenue fell in the second quarter of 2018 compared to the previous year, meaning all 10 teams' income will again drop as a result.
Overall revenue for the group fell 5% in April-June compared with the same period last year, from $616million to $588m.
The slice of the pie shared by the 10 teams fell 7% from $330m to $307m, meaning they earned $23m less between them during the quarter.
F1's operating income was also down 69% from $45m to $14m.
There was no change in the number of races held in the quarter, with both 2017 and '18 featuring seven grands prix, but Liberty said one reason for the revenue fall is that last year the quarter's broadcasting fees represented a 7/20 share of the annual total, while this year, with an extra race, it is one third.
In addition last year the second quarter included one extra flyaway race, Russia, and such events are typically more lucrative than races travelled to by road. However, that was "partially offset by fee inflation in underlying contracts".
Liberty said income was boosted by a change in the way revenues from official partners and suppliers is recorded.
It noted that: "These fee elements were previously recognised pro-rata with the race calendar, but the majority are now being recognised evenly over the calendar year, and others over a smaller number of specific events.
"This change provided a modest tailwind to advertising and sponsorship revenue in the second quarter of 2018 but will be neutral on a full calendar year basis."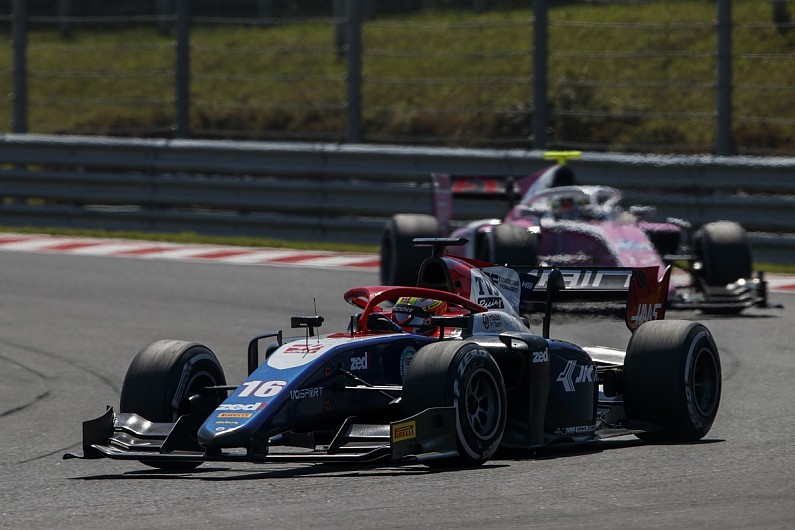 Sales of parts for the new generation of F2 cars also provided a revenue boost.
Liberty added the "cost of F1 revenue decreased modestly, driven by reduced team payments due to the pro rata recognition of such payments during the season, partially offset by increased costs associated with providing component parts to F2 teams and costs associated with increased fan engagement activities, freight, technical activities and digital media.
"Selling, general and administrative expense increased primarily as a result of increased marketing and research costs and foreign exchange movements."
F1 also repaid $125m of debt during the period.
Summing up the results, F1 boss Chase Carey said that an extended contract for the Belgian Grand Prix, and a new deal with Amazon Web Services, were among the highlights of the period.
"We successfully returned to France, at the Paul Ricard circuit, for the first time since 1990, and hosted our second fan festival for 2018," said Carey.
"We made progress across many fronts as we entered into an exciting global sponsorship agreement with AWS, renewed global sponsorship deals, renewed the Belgian GP and continued to expand on our digital content offerings."