Given Lawrence Stroll's credentials and paddock contacts, it was little surprise a bid from a consortium led by him was appointed to save the Force India Formula 1 team.
But the Canadian billionaire is not the only person involved, and the consortium includes several of his closest associates and friends. Their combined CVs look impressive, and helped to convince administrator Geoff Rowley that his bid was a serious one.
Stroll is believed to be not just the driving force behind the deal, but also the main investor, with the others putting in much smaller amounts. However, their presence diverts attention from Stroll, who inevitably is sensitive to suggestions he has bought the team purely to further the career of son Lance, rather than as a practical business investment.
So who are the men who now own a stake in the team?
Andre Desmarais (Canada): The Desmarais family is the seventh wealthiest in Canada, according to the Canadian Business website listing - which also logs Stroll at number 55.
The family company, Power Corporation, was built up by the late Paul Desmarais. Andre, who is his younger son, is the deputy chairman, president and co-CEO. The company is mainly involved in financial services, but has interests in communications and energy, and has small holdings in companies as diverse as Adidas, Total and Pernod Ricard.
It is known for its strong political links. Andre's wife France is the daughter of Jean Chretien, Prime Minister of Canada from 1993-2003, having previously served on Power's board.
Jonathan Dudman (Great Britain): Dudman is the head of Monaco Sports and Management, a company that describes itself as "a management advisory firm that typically serves high-net-worth clients and their families."
MSM began life in Monaco as part of IMG, and acquired its current identity in 2010. Dudman works with many celebrities and sportsmen, essentially looking after their financial and legal interests, and Stroll is a long-time client. He was also previously a director of Jody Scheckter's Laverstoke Farm business.
John Idol (USA): Idol joined Polo Ralph Lauren in 1984, becoming group president and divisional COO. He was chosen as CEO of Donna Karan in 1997, taking over from the founder.
He left after a merger with LVMH Moet Hennessy Louis Vuitton in 2001, and two years later became a co-owner and CEO of fashion brand Michael Kors, subsequently working closely with Stroll as they built up the company. Among his high profile moves was the acquisition of shoe brand Jimmy Choo. In 2016-17 Michael Kors was a sponsor of McLaren.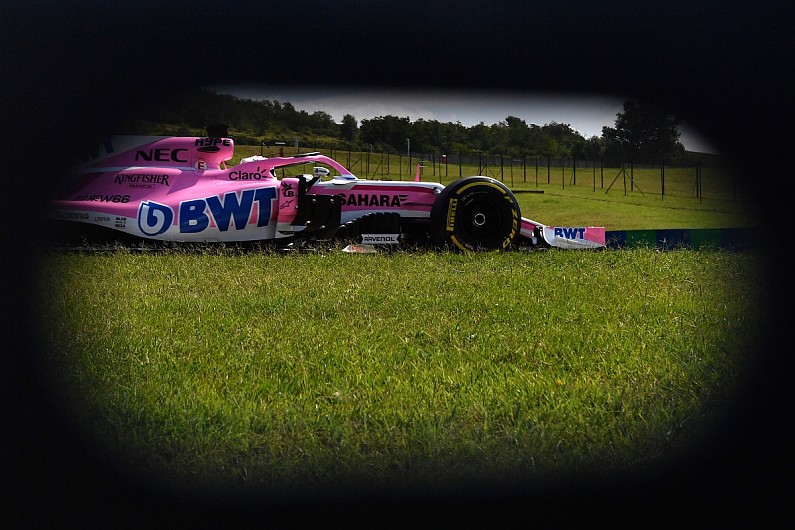 John McCaw Jr (USA): McCaw is the third oldest of four brothers who made their fortunes in telecommunications, having sold the McCaw Cellular concern built by their father John to AT&T for $12.6billion in 1994.
Oldest brother Bruce has strong motorsport connections - he owned the PacWest Champ Car team, which operated from 1993-2002 and employed the likes of Mauricio Gugelmin, Mark Blundell and Scott Dixon. John Jr has focused on other sports, and was previously a part owner of the Vancouver Canucks (NHL), the Vancouver Grizzlies (NBA) and the Seattle Mariners (MLB).
However, like brothers Bruce and Craig he also has a fascination with classic cars, and has a collection that includes a Ferrari 250GTO.
Michael de Picciotto (Switzerland): Picciotto was previously senior managing director of Geneva-based Union Bancaire Privee, founded by his uncle Edgar.
He left that role in 2016 to become vice chairman of the supervisory board of Hamburg-based Engel & Volkers, which is basically an upscale real estate agent dealing in top-of-the-range properties worldwide, as well as yachts and planes. The company says de Picciotto has "a well established reputation as a creative and experienced banker, familiar with the contingencies and challenges of the contemporary financial world."
Silas Chou (Hong Kong): From a wealthy Hong Kong family with extensive interests in textiles, 72-year-old Chou has been a close associate of Stroll for three decades, focussing on the Far East-based manufacturing side of various fashion businesses.
Together they built Tommy Hilfiger into a global brand, with Chou serving as chairman. He subsequently did the same with Michael Kors, with help from Idol. Chou has also been involved with the likes of Karl Lagerfeld, Pepe Jeans and Esprit.