McLaren Formula 1 boss Zak Brown says the team has "a plan" as it works to finalise its hiring of James Key from Toro Rosso as technical director.
On Friday Red Bull motorsport advisor Helmut Marko indicated his frustration that negotiations between the two teams over Key's release had been trumped by public confirmation from McLaren of his hiring.
Marko hinted that Key would now not be available for a "very long time" as a result. He is understood to have a contract that runs to 2020.
Despite the apparent stalling of negotiations, Brown remains confident that the move will go ahead as intended.
"We have hired James Key, he will become our technical director," said Brown.
"We do not have a start date. He does have a current agreement with Toro Rosso. Of course we respect contractual situations.
"I think Toro Rosso and Red Bull are understandably upset that they're losing a great talent like James Key.
"He's recognised as one of the best technical directors up and down pitlane, so we're very excited to have him join us in due course."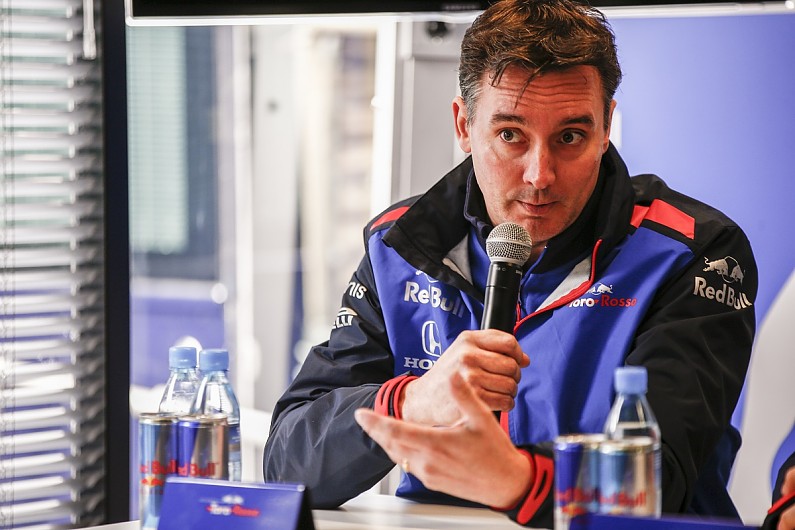 Asked if some form of compensation arrangement might allow McLaren to get Key earlier, Brown acknowledged that there was a deal to be done.
"There's always in the world of F1 ways and opportunities to change situations," he said.
"That was something that we could potentially consider.
"We have a plan. We obviously knew his current employment situation, and we're completely comfortable working around that situation.
"As we've stated before, we've done some restructuring, we're doing some hiring, we're not done yet, so we're just head down, operating according to the internal plan that we have."
Brown said there were more changes to come, and admitted the the final shape of the technical team had not be decided.
"We're not done yet, both with bringing in talent, and our final structure," he added.
"We have a good sense of what we're going to do, but that's not something that we want to make public."
Sporting director Gil de Ferran insisted that there were talented people already within McLaren who will play important roles in the restructuring.
"The key here is it's a team effort," he said.
"There's a lot of talented guys that you probably don't know, up and down the organisation.
"We're reorganising and bringing the team together and making sure there is more clarity, there is more openness, there is more communication.
"I don't think we can share all the details of everything we're doing in-house to get to where we want to go, but there is a plan, and as we move forward it will become clearer to everyone."