Fernando Alonso does not understand "what problem" Formula 1 has with his team radio messages and says he is annoyed that his animated conversations have again been singled out.
The Spaniard's intense conversation with his McLaren team about which tyre to run for the final minutes of Q2 during qualifying for the Hungarian Grand Prix were picked out on the international television feed.
But Alonso said he was far from happy that FOM's broadcast had again broadcast what he felt was a conversation that every driver would be having with their team.
"FOM is quite annoying with my radio," said Alonso, who ended up qualifying 11th.
"I don't know what problem they have to always put [out] my radio, and I don't know what was not normal about the conversation when the track is getting worse.
"You cannot improve the times any more, you chat about which tyres to put [on] and if it's worth doing another run or not. It's their favourite hobby, so good luck to them."
Alonso's radio message came at the end of Q2.
Although an improvement would have meant he progressed to Q3, a downpour at the end of the second qualifying segment meant quicker lap times were not possible.
Here is what was said:
McLAREN: Fernando. Do you think we should do a new set of inters or wets? New inters or wets?
ALONSO: I think we should go to the garage and see the conditions. With the wets, we can go out but if we are 25-seconds slower then it is just running for nothing. We need to improve the P11.
McLAREN: Okay Fernando. If we did that we would just have time...it would be only for one timed lap at the end. It would be one at the end.
ALONSO: I don't know, mate. Put whatever tyre you want. The last sector is impossible so even if you put on a rocketship we would be 11th.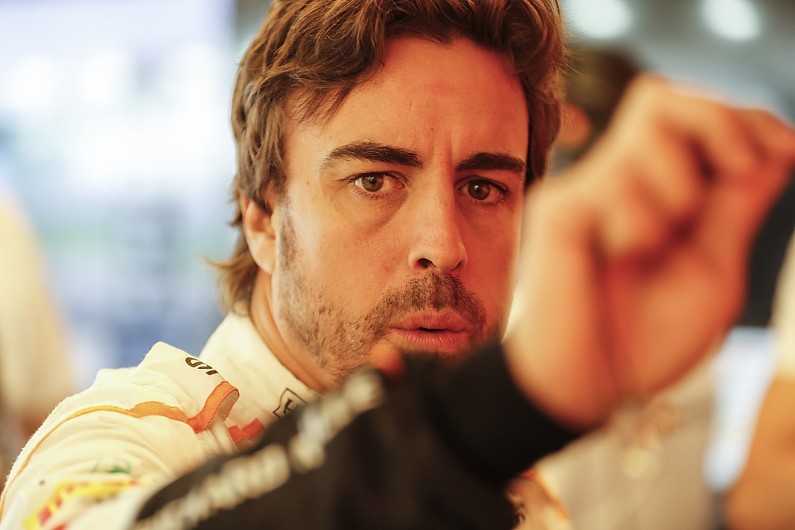 Although he sounded frustrated on the radio, Alonso later explained that qualifying had gone better than he had expected because of the wet weather.
"It was a good qualifying anyway, I'm happy," he said. "The conditions were very difficult - you need to get a bit of luck and be in the right time on track.
"In Q1, on dry conditions, we were concerned already and thanks to the rain we are P11, close to the points.
"So, I think it was a lucky Saturday. We need something more on Sunday."