Toro Rosso technical director James Key is set to move to the McLaren Formula 1 team in the same role.
It is not yet clear when Key will be free to start his new job.
McLaren's chief engineering officer Matt Morris, who was on race weekend duty as recently as last weekend's German Grand Prix, will be leaving the team.
The news follows the departure of former McLaren's chief technical officer (chassis) Tim Goss in April, and racing director Eric Boullier earlier this month.
McLaren was known to be looking for a big name technical signing, and made that clear at the time of the Goss departure - when its statement said the team was "was undergoing a review of its technical operations as part of its programme to return the team to success.
"This is a proactive, ongoing process that addresses a broad range of factors across the organisation. More details will be given in due course."
Key, 46, has long been regarded as one of the most talented engineers in the paddock.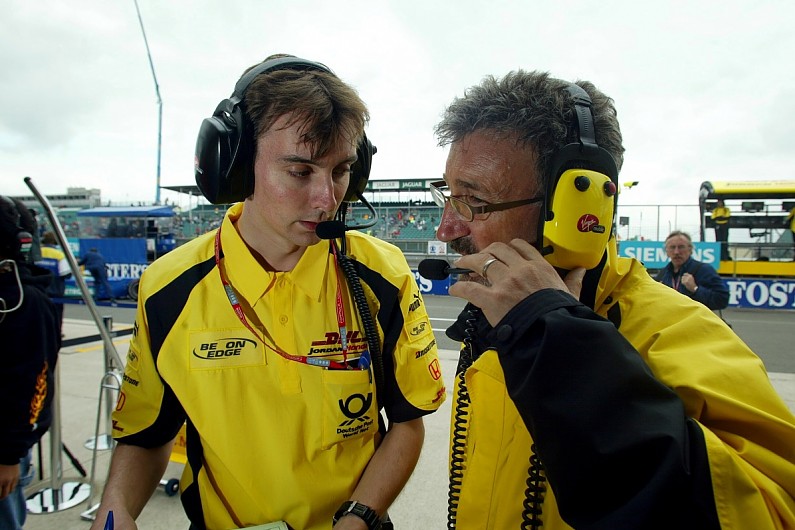 He began his F1 career with Jordan in 1998, staying with the team through its Midland, Spyker and Force India incarnations, and rising to the role of technical director.
In his final full season at Force India in 2009 Giancarlo Fisichella earned pole position and finished second at Spa.
He left to join Sauber in 2010 - and helped to turn an organisation that had hit rock bottom after BMW's departure into a podium challenger. He went to Toro Rosso in '12.
Key has always been known for doing a lot with limited resources at a midfield team. His move to a major player - albeit one that perhaps faces a financial squeeze compared to previous years - will be watched with interest.
His departure from Toro Rosso will be a huge blow to the team, as he has clearly been one of its major assets in recent years.
It could also have some consequences for Red Bull Racing, as he clearly could have been called upon for advice as the team makes the transition from Renault to Honda, a path that Key has already taken with Toro Rosso.