The FIA will address the issue of track limits abuses by Formula 1 drivers at Silverstone's Club Corner by adding an extra kerb on the outside of the corner overnight.
On Friday, a number of F1 drivers were ran wide onto the run-off area on regular flying laps exiting the first part of the corner before turning onto the start/finish straight.
Usually the FIA is only concerned about such behaviour when drivers are deemed to have gained an advantage. But while that was not the case on Friday, it was felt it could become an issue over the course of the weekend, especially in qualifying, if drivers began to take extreme lines.
A 25-metre section of 50mm high "speed-bump" kerbing, similar to those used at Turns 1 and 3 in Austria last week, is to be laid on the exit of Club. It will be placed around 1.5m back from the white line.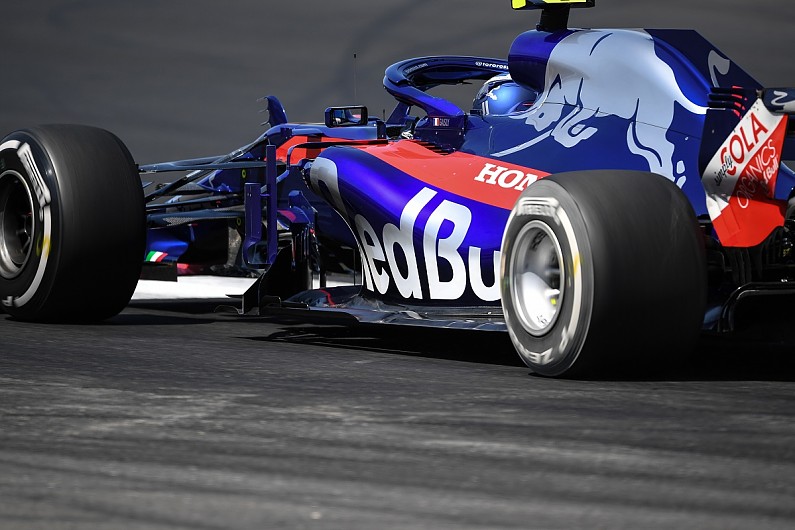 Drivers were told about the new kerb by race director Charlie Whiting at Friday evening's drivers' briefing, and while there were suggestions that it might be better to wait for 2019 to implement the change, the idea was generally accepted by drivers.
"I used all the track I could and nobody told me anything," said Silverstone F1 rookie Pierre Gasly.
"As nobody told me anything then of course I keep going wide. For tomorrow [Saturday], I think it's a little bit more fair for everyone [to add the kerb].
"If someone will tell me I'm guilty I'll say, 'Yes', because I was going completely out, because it's lap time and you want to go as fast as you can.
"It's a way to make it a bit more fair between everyone and it's probably a good idea."