Lance Stroll has had 10 seconds added to his Austrian Grand Prix race time and received three penalty points for failing to obey blue flags as Sergio Perez lapped him.
The time penalty meant that Stroll traded 13th place with his Williams team-mate Sergey Sirotkin, who had been behind him on the road.
Stroll made a pitstop for fresh tyres with just four laps of the race to run, and came out ahead of Perez.
The team told him to try to remain un-lapped by the Force India driver, and by attempting to do so he ignored the blue flag signals.
"Lance went quite a long time without moving over, but he was on new tyres as well," said race director Charlie Whiting.
"One can understand that, but I think he should have moved over."
The FIA stewards took a dim view of the Canadian's decision to prioritise the request from the team over his obligation to let a potentially faster car past.
In their verdict they stated: "The driver of car #18 admitted he had seen the blue flags, light panels and the light on his steering wheel.
"He stated his team had told him to attempt to un-lap himself but had not advised him to let car #11 pass until almost one lap of flags and lights had been displayed to him.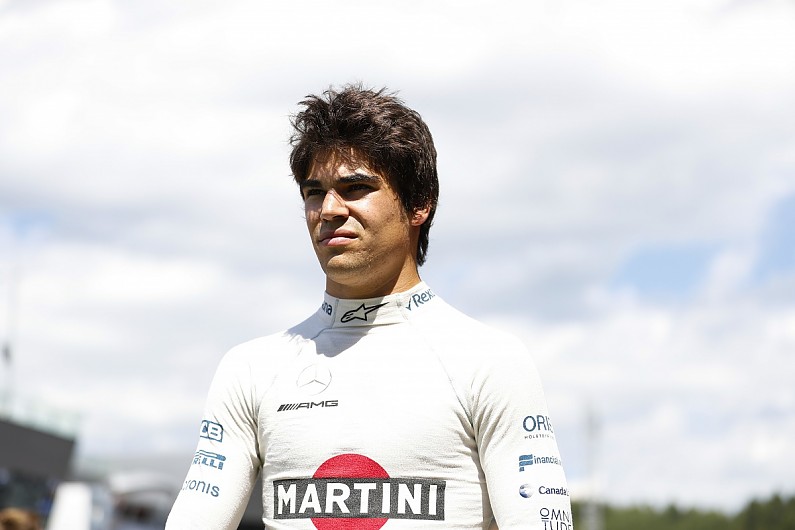 "The reason for awarding three penalty points is that the issue of blue flags was specifically raised at the Friday night drivers' briefing and confirmed in the race director's notes, in particular the requirement to allow the following car to pass 'at the first available opportunity'.
"In this instance the driver decided to give priority to the team instruction (to un-lap himself) over the regulations and the race director's specific instructions (regarding the blue flag procedure)."
Whiting acknowledged that there was an issue with the blue flag signal in Pierre Gasly's car during the race, but said it was specific to the Toro Rosso and was not an issue with the automated FIA system.
"It was only Gasly. A connection on the car seemed to have failed, so we were doing it manually," Whiting explained.
"Once we realised that was what happened, we could do it manually and still rely on the automatic system which we have at the moment. It was a problem on the car."