Formula 1 teams are set to ask the FIA for a further reduction in testing for the 2019 season.
In recent years there have been two four-day pre-season tests, followed by a pair of two-day tests within the season with two of those days reserved for rookie drivers.
In 2018 the first in-season test took place after the Spanish Grand Prix, with the second scheduled for after the Hungarian GP.
The consensus among the teams is that even this restricted testing is pushing the limits of its travelling staff now the season is 21 races long.
The Hungary session - which eats into August - has proved particularly unpopular, especially as it comes after a run of five races in six weekends.
The 2019 calendar is expected to again feature 21 races, with Germany likely to be gone and Miami provisionally added.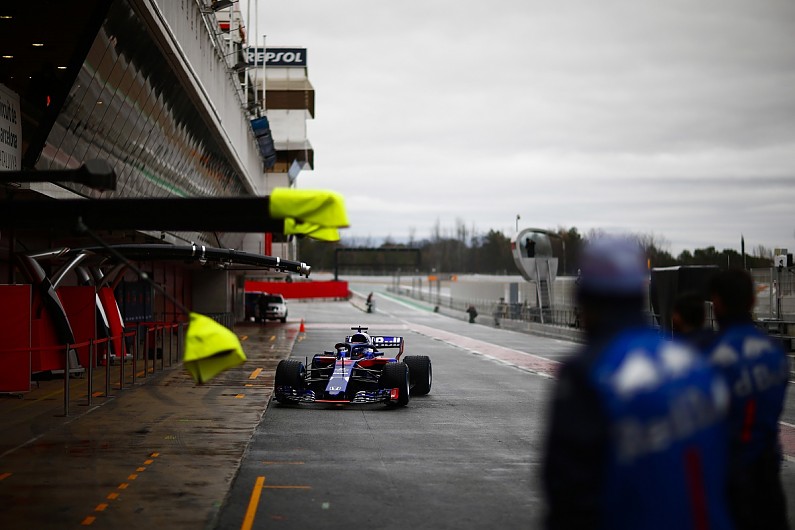 In addition to staffing issues, there is a feeling that the high mileage conducted in the eight days of pre-season testing, with drivers often running more than 100 laps a day, is a major drain on resources at a time when teams are always short of new parts.
Team managers had an informal meeting recently where they discussed cutting pre-season testing to a single five-day session, and having just one in-season test.
That would probably be after the Spanish GP in May, with both days reserved for rookie drivers, to meet the current FIA requirement.
The post-season Pirelli tyre test in Abu Dhabi would not be affected.
The teams have not had a formal discussion with the FIA on the matter, but that is likely to happen at the next meeting of the Sporting Working Group - which is scheduled for the Wednesday before the German GP.