Honda says it will not identify Red Bull or Toro Rosso as its works Formula 1 squad in 2019 because it "doesn't make sense" to assign labels to its teams.
Red Bull will split with long-time supplier Renault at the end of the current season to join its junior team Toro Rosso in running Honda engines from 2019.
The expectation was that Red Bull would assume works team status, like McLaren had during its three years with Honda.
But McLaren had exclusive use of Honda's engine, and the Japanese manufacturer has made it clear it wants to present equal status as it prepares to supply a second customer in F1 for the first time since 2008.
"From a manufacturer's point of view it doesn't make sense to identify either team as either works or customer, as current regulations oblige us to supply the same power unit to all our teams," said Honda's motorsport boss Masashi Yamamoto.
"In that sense, this contract puts the three parties into an equal position.
"Just as was the case with Toro Rosso, we felt a sincere respect from Red Bull throughout the conversation that led to this contract.
"We appreciate them showing us such an attitude even after seeing our difficult time over the previous three years in F1."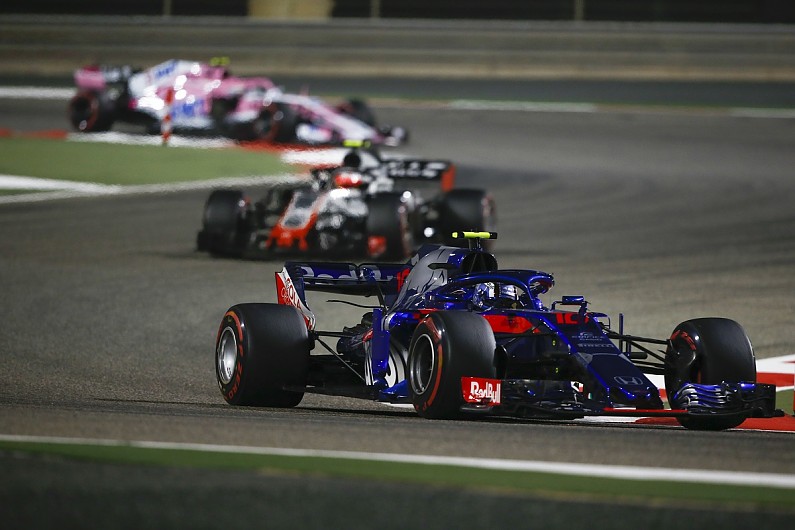 Toro Rosso's fourth place finish with Pierre Gasly in the Bahrain Grand Prix earlier this year gave Honda its best result since returning to F1 in 2015.
Though the Toro Rosso-Honda alliance has not hit the same heights since, it has scored points in two other races and is ahead of both Ferrari customer teams and Mercedes engine user Williams in the constructors' championship.
Yamamoto insisted that there "won't be a change in the current relationship between Honda and Toro Rosso" and said its Red Bull news will not distract Honda from its 2018 targets.
"We expect mutual transaction between the teams and Honda within the regulations," he said.
"It was a great result finishing fourth in the second round, but there were some ups and downs after that.
"It is a very interesting season for fans, as well as those of us who work in the sport, because it seems that the result of the midfield runners varies depending on the car set-up and the characteristics of the tracks.
"We are now working on development to get further improvements to challenge for even better results for the rest of this season."