Formula 1 race director Charlie Whiting says that the FIA cannot eradicate the issue of groundhogs invading the Montreal track, after Romain Grosjean hit one in Canadian Grand Prix practice.
Groundhogs, or marmots, have popped up every year since the event was first held in 1978, and over the years several have met their end in contact with F1 cars.
Grosjean damaged the nose of his Haas in last Friday's incident, and he was frustrated by the fact that television pictures had shown an animal in that area so race control was aware that one was on the loose.
The subject was raised when the drivers met with the FIA later that day, and Whiting explained how he had justified the organisers' handling of the issue when asked by Autosport.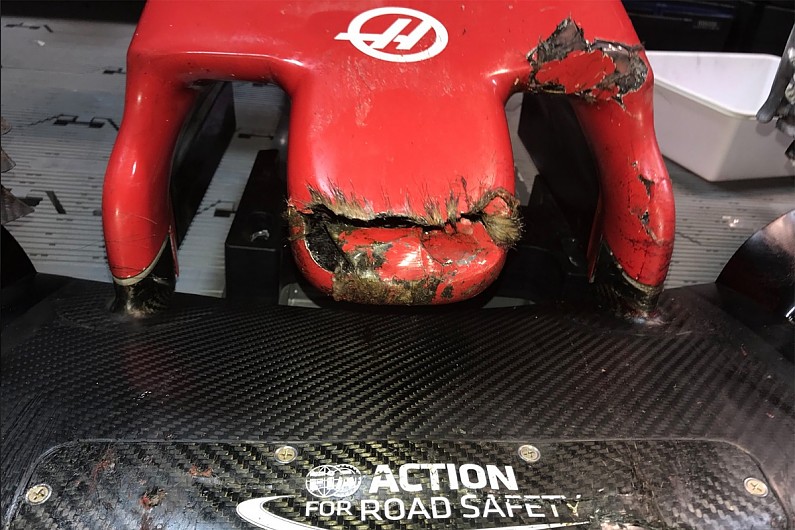 "I gave them the full explanation of why that was during the drivers' briefing," said Whiting.
"Of course we saw the groundhog, and I did ask whether or not it was feasible to try and catch him, and I was told by those who know much more than I do about groundhogs that it was a very unwise thing to try and do.
"We felt that on balance it was better to leave him there and hope that he didn't make a dash for it, but he did, unfortunately.
"They are indigenous to the island, they are protected, and they do their best to get to places that they are not supposed to go.
"We do our best to try and fill up all the holes, but they just dig new ones, and they quite often get onto the track.
"It's not nice, but there's very little that we can actually do to eradicate it."
Grosjean had argued that more could have been done to catch the animal.
"It's a bit disappointing because they showed it on TV before the beginning of the session at Turn 13, and that's exactly where I hit it," he said last Friday.
"I'm surprised they didn't move it.
"It's a shame for the animal, of course, it's a shame for our front wing as well.
"We are quite limited on spare parts, and losing a front wing like this is a bit disappointing."