Stoffel Vandoorne believes McLaren sacrificed his Monaco Grand Prix chances in favour of Formula 1 team-mate Fernando Alonso.
The Belgian was lapping just outside the top 10 in the early stages after starting on the ultrasoft tyres, running close behind Renault's Nico Hulkenberg - who would go on to finish eighth - and ahead of the charging Max Verstappen, as well as Charles Leclerc, Brendon Hartley, Marcus Ericsson and Kevin Magnussen.
The latter four all pitted between laps 13 and 17 of the race's 78 tours, but Vandoorne stayed out, dropping back from Hulkenberg while keeping Verstappen at bay.
The Belgian pitted on lap 20, a lap after Alonso - who had been running well up the road and rejoined the track in clean air right ahead of Vandoorne and Verstappen.
When asked if he felt his race was sacrificed to maximise Alonso's result, Vandoorne said: "I felt [that way], definitely. I think we should have pitted five laps earlier.
"Fernando came [out] just ahead and we just pitted that lap when the damage was done already. Disappointing."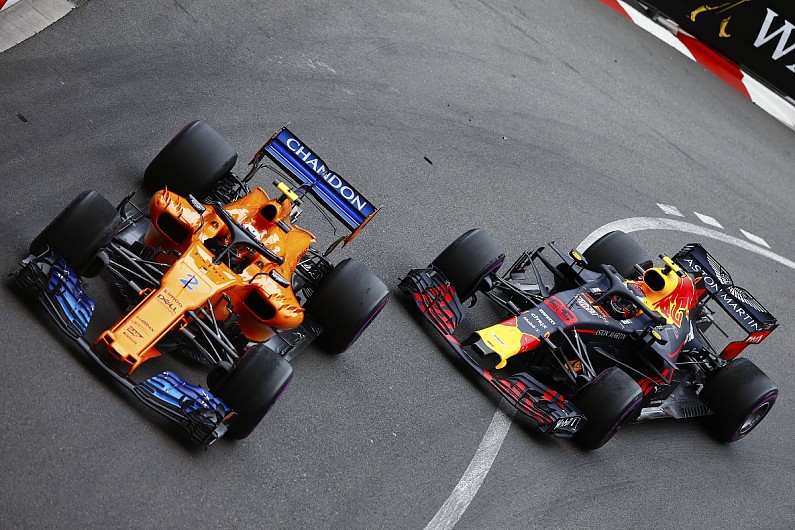 Vandoorne then lost more time with a delay at the stop itself, and emerged behind Leclerc, Hartley, Ericsson and Magnussen.
"I don't know what happened but the green light just wasn't coming," he said of the pit delay. "We lost a few seconds there."
Vandoorne went on to finish a lap down in 14th place, while Alonso retired with a gearbox problem while running seventh.
Vandoorne said it was "very unfortunate" to miss out on the points, and lamented not matching Hulkenberg's strategy of going long on the ultrasofts in the opening stint.
"We were on the same strategy as Nico and we should have finished right behind or even in front of him," Vandoorne reckoned.
"We lost a lot of time at the pitstop and lost a lot of track position.
"We had some pace in the end on the supersoft tyres. That pace was good but Monaco is Monaco. We know overtaking is so hard around here."