Sebastian Vettel and Lewis Hamilton say they knew from the outset that the Red Bull Formula 1 team was going to beat Ferrari and Mercedes to Monaco Grand Prix pole.
Daniel Ricciardo was quickest in practice sessions leading up to qualifying and he claimed the second pole of his F1 career on Saturday, two years on from taking the first at the same circuit.
Red Bull was unable to sweep the front row as Max Verstappen sat out qualifying after his practice three crash, meaning Vettel and Hamilton were able to take second and third.
"We knew we wouldn't be quickest, we did the best we could, the car was in a good place," said Hamilton.
"My first Q3 lap I was happy with. My last one I was 0.27s up and then I lost it all in the last sector so I wasn't necessarily happy with that.
"It wouldn't have made the difference for pole but we would have been second.
"We knew what was going to happen this weekend. It still doesn't feel great, but it's just one race."
Vettel was two tenths of a second clear of Hamilton, but the same margin away from Ricciardo's pole lap.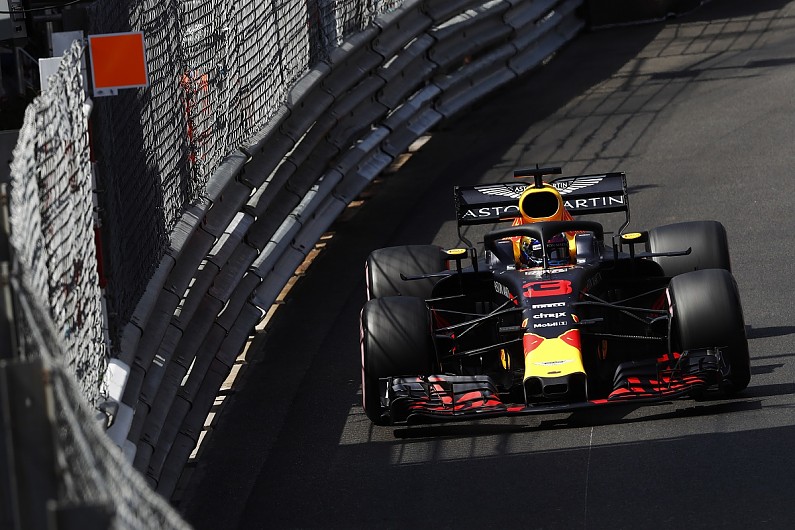 "There's always a feeling that there's a little bit [to come] but I don't think there was a threat to Daniel's time today," said Vettel.
"Well done to Daniel, he owned the qualifying session.
"They looked strong on Thursday, they looked strong this morning, we got as close as we could, now we'll see what we can do for tomorrow.
"We were playing around with the set-up trying to squeeze everything out because we knew we had to if we wanted to have a front row or pole. We put ourselves in a good position.
"It was expected that Red Bull would be quick here.
"They have a strong car, they have more downforce than everybody else. At this track we knew they would be strong.
"Other tracks, I think we have to look at ourselves. At Barcelona we know we weren't were we want to be. Canada we think will be different again.
"But the thing is for us that we have potential in the car. For today no doubt that [Ricciardo] was the best man on the day, he deserves the pole no matter whether his package was maybe a little bit better. That's what it's about."
Vettel's Ferrari team-mate Kimi Raikkonen qualified fourth, ahead of the second Mercedes of Valtteri Bottas.