Mercedes' engine chief Andy Cowell believes there is no performance limit for it to reach despite its advantage in this set of regulations being eroded.
F1's V6 turbo-hybrid era is now in its fifth season, with Mercedes winning all eight drivers' and constructors' titles over the first four years.
Ferrari gave Mercedes the closest fight of that spell last season and has made further gains this year, ending Mercedes' qualifying dominance by claiming three of the five poles on offer.
Cowell, Mercedes' High Performance Powertrains boss, believes Ferrari has an edge in qualifying but falls behind in race trim, and said Renault and Honda are also "very close behind".
Asked if manufacturers were now getting to the limit of the current regulations, Cowell replied: "I think that comes down to your belief and understanding of whether there is a limit.
"I personally don't believe there is a limit. I think you can always find gains.
"Every week I have the pleasure to sit in our performance and innovation meeting and listen to bright engineers come up with ways of getting a little bit more efficiency out of the various systems and then enjoying the competition in the factory to turn those ideas in proven experiments, and then prove that they are reliable enough.
"So, for all four [engine manufacturers], we will continue to develop and there is no such thing as a limit."
Mattia Binotto, Ferrari's technical director, has been in charge of the Scuderia's programme since it started to catch Mercedes.
He said: "I would agree with Andy, no doubt. When you put engineers together, there will be always innovations, creativity.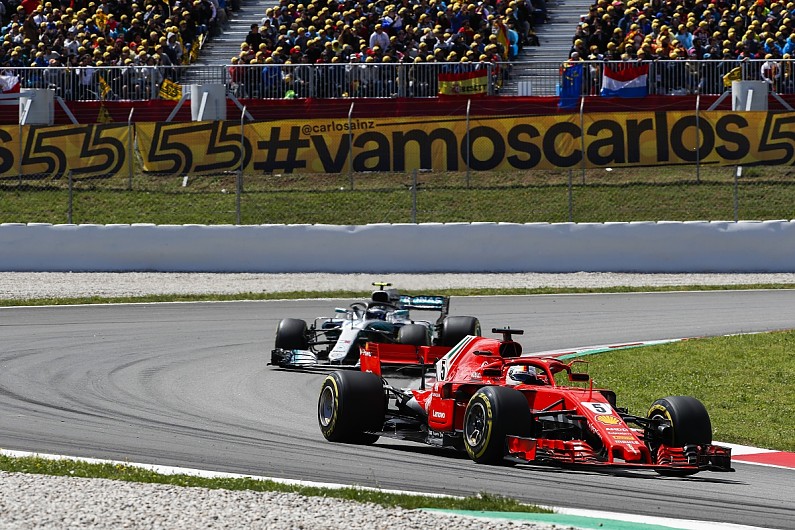 "For an engineer there are never limits. I think we have seen in the last years, in the last season, how much we improved, year after year.
"I don't think we have shown so far that we have reached the limit of the product."
Engine manufacturers are allowed to make a limited number of penalty-free changes over the course of the season, and unless they are reliability- or damage-induced these opportunities are used to introduce upgraded parts.
This means each package may not necessarily reach full performance before a new upgraded component arrives.
As an example, Renault's engine technical director Remi Taffin said its first specification of 2018 engine is still not being used to its full potential, even though the next iteration should be introduced for next month's Canadian Grand Prix.
"It's always difficult to say you've got the most out of it," he said.
"If you kept the same specification for the year you will always be trying to get a little bit more.
"It's more a matter of how you spend your resources.
"We've got spec one, we develop it for a cycle, then [move to] spec two, then spec three."