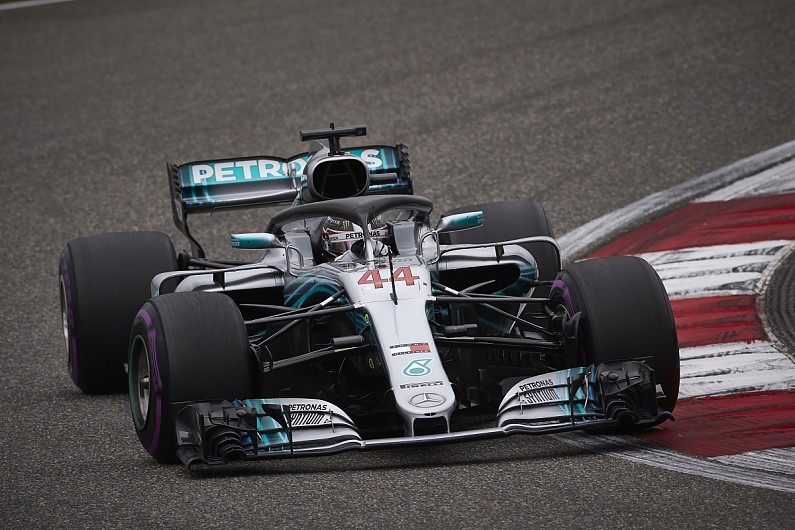 The 2018 Mercedes Formula 1 car is put under the microscope in this week's episode of The Motorsport Show, which analyses whether the team has another "diva" on its hands.
Mercedes has dominated F1 since the switch to V6 turbo-hybrid engines in 2014 but is yet to win a race this season as Ferrari and Red Bull have shared the spoils.
Last year, in the face of an increased challenge from Ferrari, Mercedes motorsport boss Toto Wolff said its 2017 car was a "diva" because of the times it struggled to get it working.
In China last weekend, where Mercedes was comfortably second-best to Ferrari in qualifying, Wolff called the 2018 W09 a "capricious woman".
Technical analyst Craig Scarborough tells Peter Windsor that Mercedes' new car has "no big new concepts, it's just last year's car [but] a bit better all round", but tweaks to the front suspension have been made.
Scarborough says this is "to try to get the suspension working in tune with the aerodynamics, which is one of the diva-like qualities it had on the car last year".
The rest of the package, he says, is an optimised version of last year's car, but Windsor questions the decision to stick with a longer wheelbase and its call not to follow Red Bull and Ferrari down a high-rake route.
"It's not a rake car, and we've just come out of the Chinese Grand Prix where the operating window for the tyres is very, very small," says Windsor.
"I made the point last year that when you have a 'rake car' potentially that's going to give you a bigger sweet spot.
"Again we saw them [Mercedes] struggling. Have they made a mistake not building more rake into the car?"
Scarborough disagrees, citing Barcelona testing and the Australian Grand Prix - where Mercedes driver Lewis Hamilton should have won but for a safety car - as evidence of the car's inherent performance.
"I think it is still in how the suspension and the aero are working together and that's irrespective of rake," says Scarborough.
"I think they could be even quicker if they did go to a rake car, but clearly their philosophy has been working for four years."