Mercedes chief strategist James Vowles says the squad is not the only Formula 1 team struggling to find a sweet spot with Pirelli's tyres in all conditions.
Vowles said finding consistency across the different compounds in varying conditions has been an issue for Mercedes and its 2018 title rivals.
"The tyres this year are having an impact," said Vowles in a Mercedes video clip.
"But more so than that there's a second aspect as well, which is you've got three teams - Mercedes, Ferrari and Red Bull - that all, depending on what tyre and what track it is, are able to have different levels of performance to each other.
"And what that's creating is different cars with different levels of performance depending on what the track temperature is, what the conditions are, and what tyre they have fitted to the car.
"As you go to a track and it becomes windy or not windy, or cold or hot, you can see a swing of up to a second in lap times because of those environmental factors."
Mercedes' four-time world champion Lewis Hamilton said Ferrari's consistency in different conditions was "very strange", but Vowles pointed out both cars have had ups and downs in getting tyres to work.
"In Melbourne we were able to get the car working on the tyres," he said.
"In Q3 we set a time that was extremely fast with Lewis.
"If we go forward to Bahrain, the medium tyre worked very well on our car, and the degradation on the supersoft looked good as well.
"So there are little vignettes of information where we've been able to get it to work.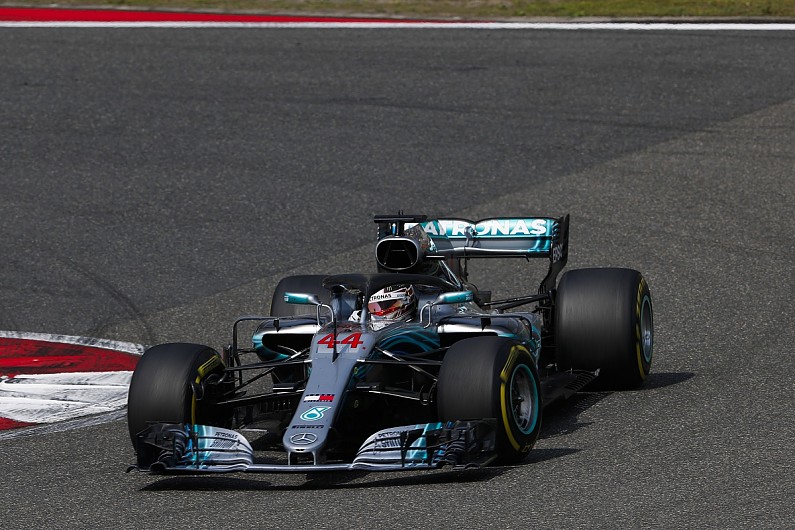 "In the Chinese GP in Q2 we did a [1m]31.9s with Lewis, and that would have put us in contention for fifth place on the grid, on a soft tyre. So you get this evidence of the tyres working.
"And conversely the same for Ferrari. In Melbourne they weren't quite there.
"On the supersoft in Bahrain they were just outside the range, and degrading too much, and on the medium, a little bit slower than us."
Vowles said temperatures were having a big impact on tyres, and a more aggressive approach from Pirelli for 2018 was making life much more complicated for teams.
"It looked like Ferrari in the cold conditions, and very warm conditions, were faster than us," he said.
"The way the tyres work, they are very sensitive to temperature on the front and the rear, and you need all four tyres working roughly on the right temperature at every single corner round the track.
"At some corners, where they're tight and twisty, you generate a lot of temperature. "Other corners like the back end of the straight into Turn 14 [in China], you cool the tyres right down.
"Pirelli have provided compounds that provide multiple different strategy options on the table.
"Ultimately it's creating racing all the time, and enough for us to think about all the way through the race."
Autosport has produced a standalone special magazine to celebrate our 70th birthday. All current print subscribers will receive a copy for free. To order your copy of the 196-page Autosport 70th Anniversary issue, please go to: autosport.com/autosport70th