Australian Grand Prix winner Sebastian Vettel believes Mercedes' Formula 1 engine's qualifying mode has less of an advantage over Ferrari's in 2018.
Mercedes driver Lewis Hamilton beat the two Ferraris of Kimi Raikkonen and Vettel by more than six tenths of a second in qualifying, which led Red Bull driver Daniel Ricciardo to declare the Mercedes was so good any top driver could take pole position in it.
Mercedes' power unit has been more potent than its rivals, particularly in the final part of qualifying, ever since F1 adopted V6 turbo-hybrid engines in 2014.
Vettel said that in Australia Mercedes "didn't do anything special - not more than they did last year, probably even a bit less by the looks of it".
"I think they did turn it up for Q3 but not by seven-tenths," said Vettel, who turned the tables on Sunday thanks to a fortunately timed pitstop during a virtual safety car period.
"Probably if you look at qualifying carefully, it's fair to say they were quick in Q1, quicker than us, Lewis was quick in Q2 and then his second run, I don't know, something happened.
"So, his last run in Q3 was the only proper run at the end, and he had a clean run, and I don't think the gain that he had in time was down to engine.
"Probably a tenth, a little bit more, but not seven tenths. So, the credit is for his lap that he did and not for the engine power."
Ferrari was stronger on the straights in Australia and reckoned to be gaining around three-tenths over Mercedes in qualifying, although it also opted for less downforce as well.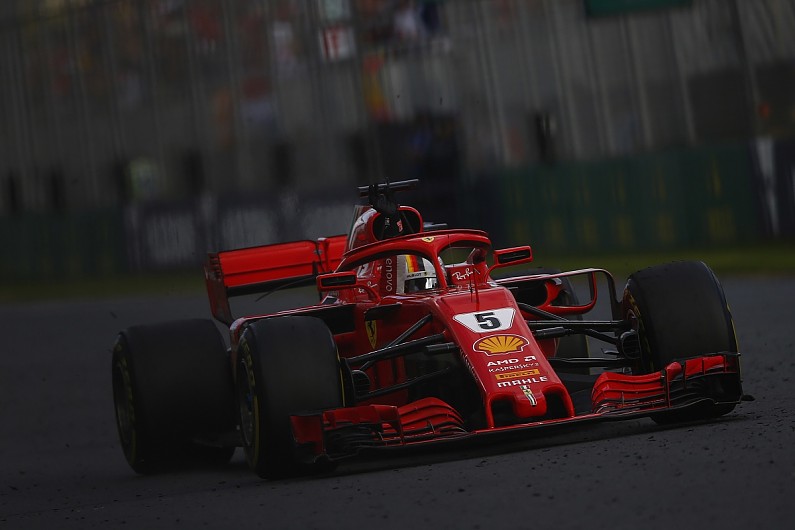 Vettel admitted Ferrari was lucky to win the 2018 season opener and is not a match for Mercedes at present, describing its new car as "a bit too conscious" and saying "let's hope I get to think less, and we need to think less, in the next races".
Hamilton and Vettel had a brief and mildly tense exchange during the post-qualifying press conference in Melbourne in which Hamilton joked he had waited until his final Q3 run to unleash his full performance to "wipe the smile" off Vettel's face.
Asked if victory gave him more satisfaction after that comment, Vettel replied: "Not really. He said he was joking and I believe him.
"I don't think we need to go on that sort of level. It's fine as long as we joke with each other and apart from a point last year, we don't have a problem with each other.
"Even if we are very different persons, I think we share - all of us - a common passion and that makes us quite equal again.
"We love racing and we try to do our best, once we're in the car and beat all the others.
"In that regard, I don't see why we shouldn't get on with each other."