Recruiting Nico Hulkenberg and Carlos Sainz Jr has made a "massive difference" to the Renault Formula 1 team, says its chassis technical director Nick Chester.
Hulkenberg left Force India at the end of 2016 to replace Kevin Magnussen at Renault, and outscored initial team-mate Jolyon Palmer 34 points to eight before Palmer was dropped in favour of Sainz.
Chester said Hulkenberg's main contribution had been to give Renault a dependable reference, and that Sainz had multiplied that effect.
"It is massively important. The really great thing about Nico is that he is really consistent, he is really quick, and he tells you exactly where the problems are that are slowing him down," Chester told Autosport.
"He says, 'this is the most important thing for me, if you work on this I will go quicker' and then you don't need to worry about a whole load of other stuff.
"So in terms of prioritising what you do, it is super important.
"And then Carlos is pretty much the same. He has got really good feedback and is quick, so with the two of them we have got some really good information to work with.
"It makes a massive difference."
Hulkenberg has now started 135 grands prix, but is yet to finish on the podium and had not driven for a works team before joining Renault.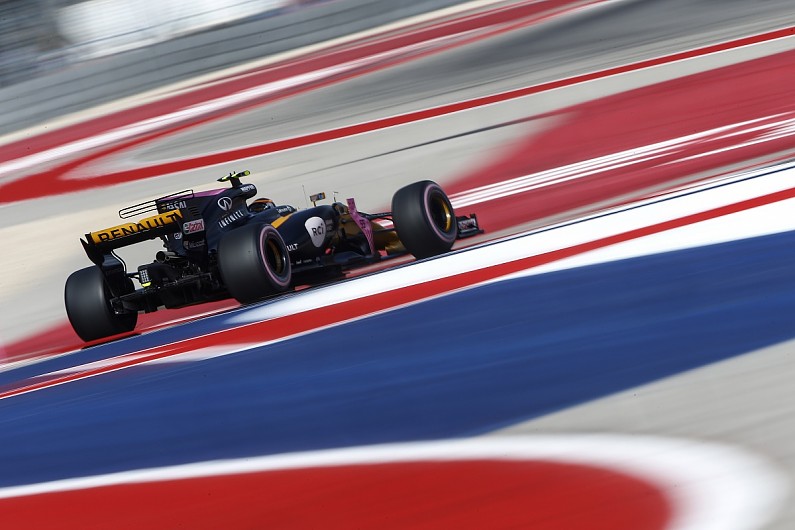 Sainz was allowed to leave Toro Rosso early to replace Palmer before the end of the season, and qualified and finished seventh on his Renault debut at Austin.
"He liked the car straight away," said Chester of Sainz.
"He could feel it had more grip and downforce, a slightly different balance to what he is used to, but he is obviously very good and he adapted to it pretty quickly.
"Now he is thinking hard and working with us really well on how we adapt the balance more to his liking and that will help both cars."