Pairing Valtteri Bottas alongside Lewis Hamilton has changed the way the Mercedes Formula 1 team thinks about internal rivalries between its drivers, according to team boss Toto Wolff.
Mercedes had a difficult time managing the dynamic between Hamilton and 2016 F1 world champion Nico Rosberg, as their battles for the championship became increasingly vitriolic.
Multiple controversies developed between the two, concerning the use of engine modes, pit strategy, on-track collisions, personnel swaps between the garages, and how the team managed their rivalry away from the circuit, but the team always believed in the positive benefit of Hamilton and Rosberg pushing each other to the limit on track.
Hamilton has credited improved harmony within the team in 2017 as a major part of his championship success, and Wolff feels a healthier working relationship between Bottas and Hamilton proved crucial in helping Mercedes beat Ferrari to both titles.
"Nico put us in front of a fate accompli - there was not even a discussion [about retiring] - and it was difficult to find the right driver, but we gave it some time to decide and eventually we got just the right guy into the team," Wolff told Autosport.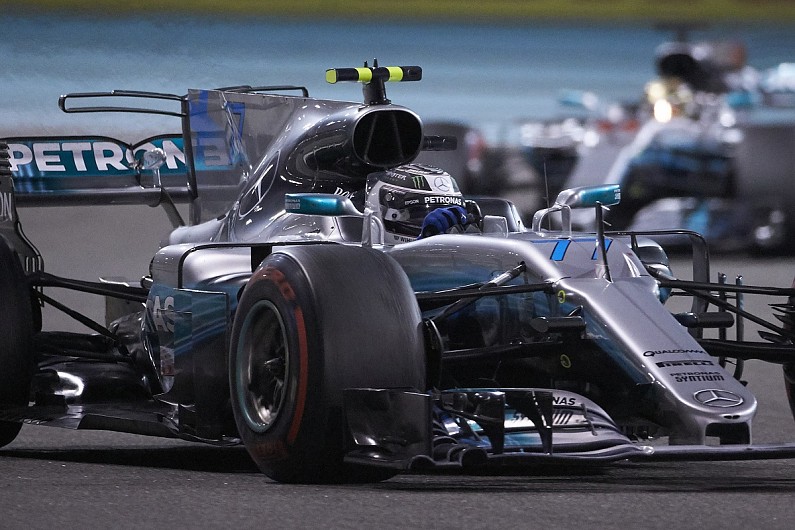 "In the past I always believed that a very fierce rivalry between team-mates would be good for the team because they would be pushing each other.
"The lesson I learned is that is probably not true - you need two team-mates that perform at a high level that keep pushing each other in the car, but the rivalry shouldn't spill over into controversy outside of the car.
"The mindset and the relationship between the two made us stronger, gave an open and honest environment, and fundamentally our very fast, difficult car we got it into a good place also because the two worked so well together.
"The dynamic between Valtteri and Lewis made us develop the car in a very efficient way and made us win the two championships, so not for one second do I regret where we are today."