Formula 1 newcomer Pierre Gasly feels "way too many people" are critical of modern grand prix racing.
The 2017 season featured F1's first multi-team title fight since the switch to V6 hybrid engines in 2014, but the new higher-downforce cars were not conducive to wheel-to-wheel battles, with overtaking figures plummeting as a result.
The championship also came in for criticism due to the amount of engine component-related penalties that regularly shuffled up the grid and drew the ire of F1's new sporting boss Ross Brawn.
But when asked about grid penalties, Gasly said he was reluctant to criticise F1 as he felt it already got a disproportionate amount of flak.
"I don't want to talk negative about Formula 1," he told Autosport, "because I think there are way too many people who are talking about it in a negative way.
"And it is a great series, great cars and people should be more positive about it."
The Frenchman, whose Toro Rosso team was among those most affected by the engine penalties, had a grid drop of over 20 places in two of his five races at the end of last year - while his team-mate Brendon Hartley was handed engine penalties in all four of his grand prix weekends in 2017.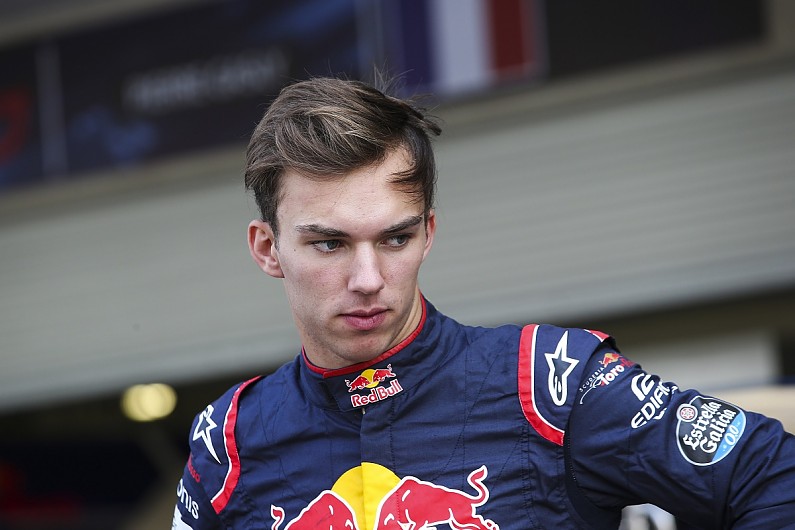 While Gasly reckoned there was too much negativity surrounding F1, he admitted he was not a fan of the current penalty situation.
"It is definitely one of the points which are a bit shit in F1," he said. "When you qualify in a position, you want to start in that position.
"It's like sometimes a race between all the guys that have penalties - 'will you change your MGU-H, your MGU-K, because this guy has 10 positions and if you change this you can have 15, but then you are after him, but then there is another one who has 25...'
"It's not something which is really sexy and exciting, especially like it was for me [in Mexico]. No free practice, nothing.
"I was watching the other guys running on track. And then after you start last.
"That is something hopefully they will be able to change. Doesn't look like it for this year.
"But all drivers agree that it is a bit boring, all these kind of penalties, because we cannot do anything about it.
"It is an engine problem, engine manufacturers' problems, and it just penalises all of us."