The Ferrari 641 was not only arguably one of the most beautiful Ferrari Formula 1 cars, but it also came so close to taking Alain Prost to the world championship.
During McLaren-Honda's dominant seasons from 1988-1991, no car pushed it harder than the Ferrari 641.
Having watched with mounting fury as his cars were trounced on track by John Barnard-designed McLarens, Enzo Ferrari came to a logical conclusion - and poached Barnard at the end of 1986.
Barnard had fallen out with McLaren boss Ron Dennis and was keen to leave, but was aware of his market value to the extent that he secured a great financial deal and persuaded Enzo to bankroll a new design office, not in Maranello, but in Shalford - a sleepy village between Guildford and Godalming.
Working from the grandly named Guildford Technical Office, Barnard and his team faxed their completed designs page by page through to Maranello, where they were painstakingly reassembled and rendered into carbonfibre reality. What could possibly go wrong?
Somehow, amid Ferrari's notorious internal political wranglings, a situation exacerbated by the power vacuum following Enzo's death in August 1988, Barnard created some beautiful racing machines while working remotely.
The 1987 and '88 cars followed an upward trajectory of competitiveness, thanks in part to Ferrari's new windtunnel, before Barnard delivered his game-changer in '89.
Despite reliability niggles - Nigel Mansell's win first time out at the 1989 season-opening Brazilian GP was the first time the car had completed a race distance - the 640, with its screaming V12 and semi-automatic gearbox, was beautiful and astonishingly quick.
Sadly, it wasn't fast or reliable enough to beat McLaren to either world title, and so Barnard, worn down by the infighting, moved to Benetton for 1990.
Design work on the 640 was completed by Enrique Scalabroni and Steve Nichols, who joined from McLaren along with world champion Alain Prost.
Mechanically similar to its predecessor, the new car had a larger fuel tank and a more conventional engine air intake, but retained its svelte good looks.
Scalabroni and Nichols had focused on improving its reliability, but the 641 still let Mansell down enough for him to announce his retirement from F1 mid-season.
Prost, though, won five grands prix and was denied the title only when his bitter rival, Ayrton Senna, drove him off the track at Suzuka.
The 641 is still one of the most beautiful F1 cars of all time. The proof? There's one in New York's Museum of Modern Art.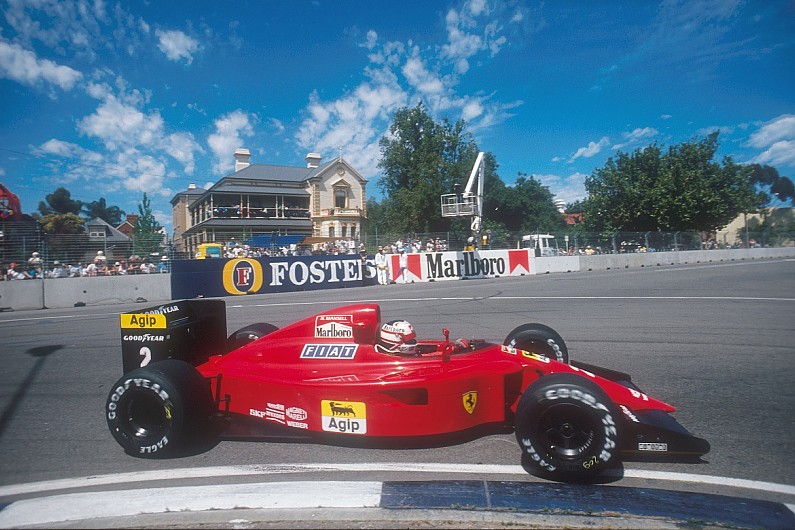 A Ferrari feature showcasing some of the famous Italian marque's cars, including the Ferrari 488 GTE and the Ferrari FXX-K Evo, will be the main feature at Autosport International in 2018, held on January 11-14. For ticket information, click here.