Pirelli has launched an expanded array of Formula 1 tyres in 2018 by unveiling seven compounds in a "rainbow" range, in a move not universally welcomed.

One of the new compounds will be the orange super-hard and will work as an insurance policy in case the other tyre choices prove to be too soft.
At the other end of the scale, the pink hyper-soft tyre - named by a social media poll - will be the softest compound.
The decision from Pirelli to add further compounds has angered the majority of F1 fans on the Autosport Forums, and here is a selection of their comments:
Erik89: It's getting ridiculous how they're all softs now. They need to rename them all and have at most three different kinds of softs. It's a mess already and really confusing to casual viewers, and will be even worse in 2018 if they don't do something.
Yoshi: We have a super-hard tyre next year, but we didn't see the hard tyre once this year.
Noikee: Sounds more like a puzzle or a quiz than motor racing. Besides, the teams are clever, they'll quickly figure out which compound is which after a few runs in free practice. So essentially all you'd get is making the teams waste time guessing their compounds.

Agree or disagree? Have your say on the Forums

Vettelari: There's no need for any new tyre names or increasing the types to six. Throw away the hard and medium and advance degradation by two. Keep the same choices on tracks as this year, but they'll be two steps softer.
This is the only way Pirelli can finally come through on their annual "two-stop races" promise. It was downright stupid to watch the super-soft be able to complete half of the race in Brazil.
Teams could run the entire race at Monaco and Russia on the softest tire available and not even need to stop. Ridiculous.
Afterburner: I'm ready for F1 to go the IndyCar route and only allow them to practice on the hardest tyre. They [the teams] can start using the two softer ones in qualifying and the race.
They calculate all the variables in a strategy to their conclusion far too easily now; this would introduce a greater possibility for error and thus more dramatic/exciting races which reward the most adaptable teams.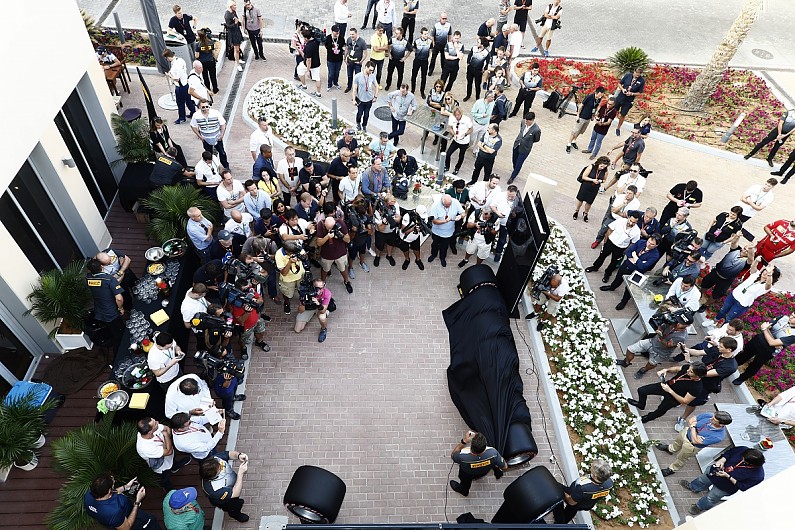 wingwalker: Super-hard, hard, medium, soft, super-soft.
Nice, simple and easy to understand. And yes, that's five compounds, not six, but the actual hardest tyre can be scrapped, and no one would notice.
Slackbladder: So basically the super-hard/hard and even the medium won't be used at all. More unused rubber to lug around the world.
ClubmanGT: Why do we even need multiple compounds per race? Is this a problem we even need to solve anymore?
RainyAfterlifeDaylight: To be honest I am satisfied with 2017 Pirelli tires. They allow drivers to push and work harder. Please don't change it.
SilverArrow31: The only way this will work is if they start skipping tyres in the tyre choices to make things more interesting.
For example, bring the hyper-soft, the super-soft, and the medium to one race, or the ultra-soft, the soft and the hard, or the super-hard, medium and super-soft, and let the teams choose their own destiny.
Of course, the tyres themselves all have to be usable for that to happen and I have no faith in Pirelli whatsoever. Otherwise, this is just a pointless exercise and a clear as day marketing ploy.
ConsiderAndGo: How on Earth are new fans supposed to get to grips with this? A waste of time and money!
The super-hard, where will these be used? I can't think of a single circuit where this is suitable.
The hyper-soft? Same old rubbish from Pirelli. I'm surprised Liberty were on board with this. A sign of things to come perhaps?